Next Steps Project Stage 2: Connections
With this third album of a series of three as part of NextSteps Projects Stage 2 I wanted to 'connect' my music with more contemporary styles such as pop, dance, house, trance and jungle. It's a great way to open up jazz music to more than jazz lovers alone. Most of the compositions were prepared in my own music studio and subsequently expended, extended, fortified, finished and mastered in the main recording studio.
For more background information about this music project click here.
Available on all streaming platforms! Go, for instance, to Spotify to checkout this album or check out the playlist below. Just click on the first track and let it run. You get a glimpse of every composition. Enjoy!
This album is also available at the following webshops:
– Greenbag.nl
– Discogs.com
– Bol.com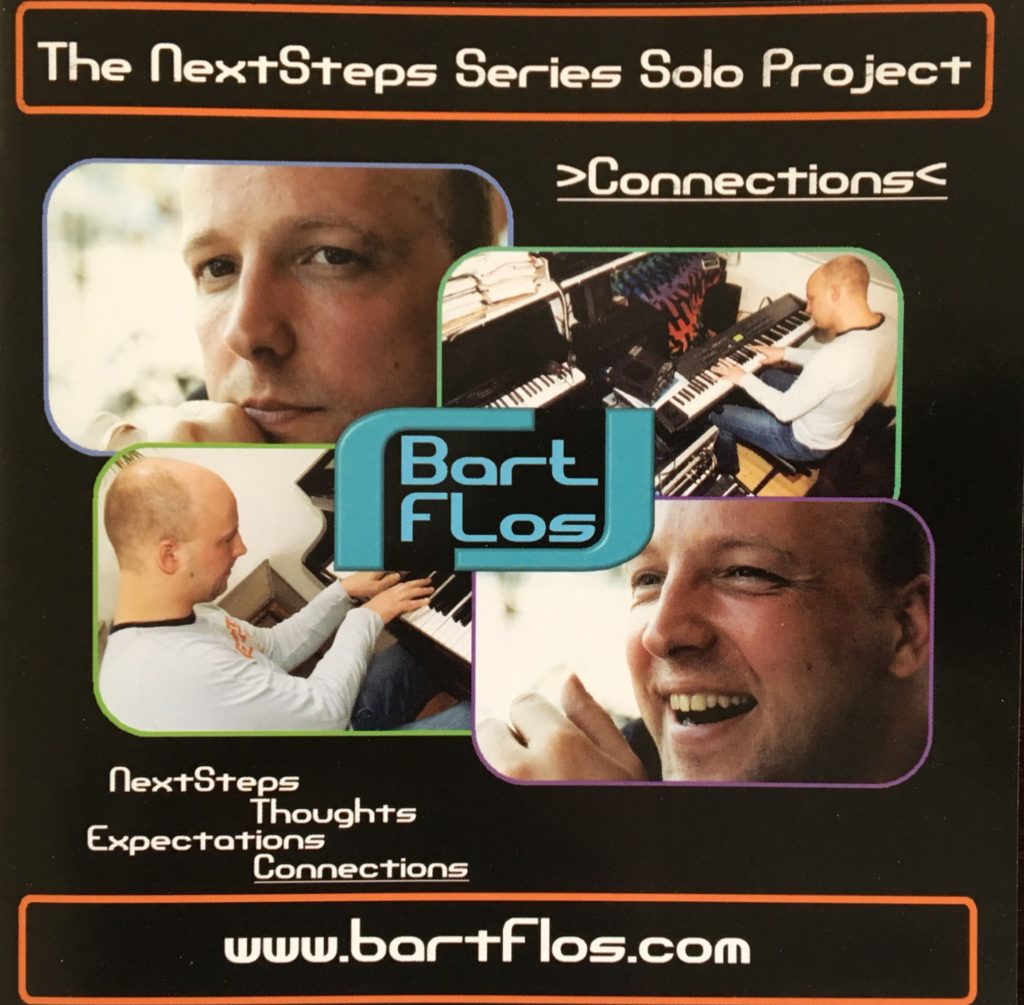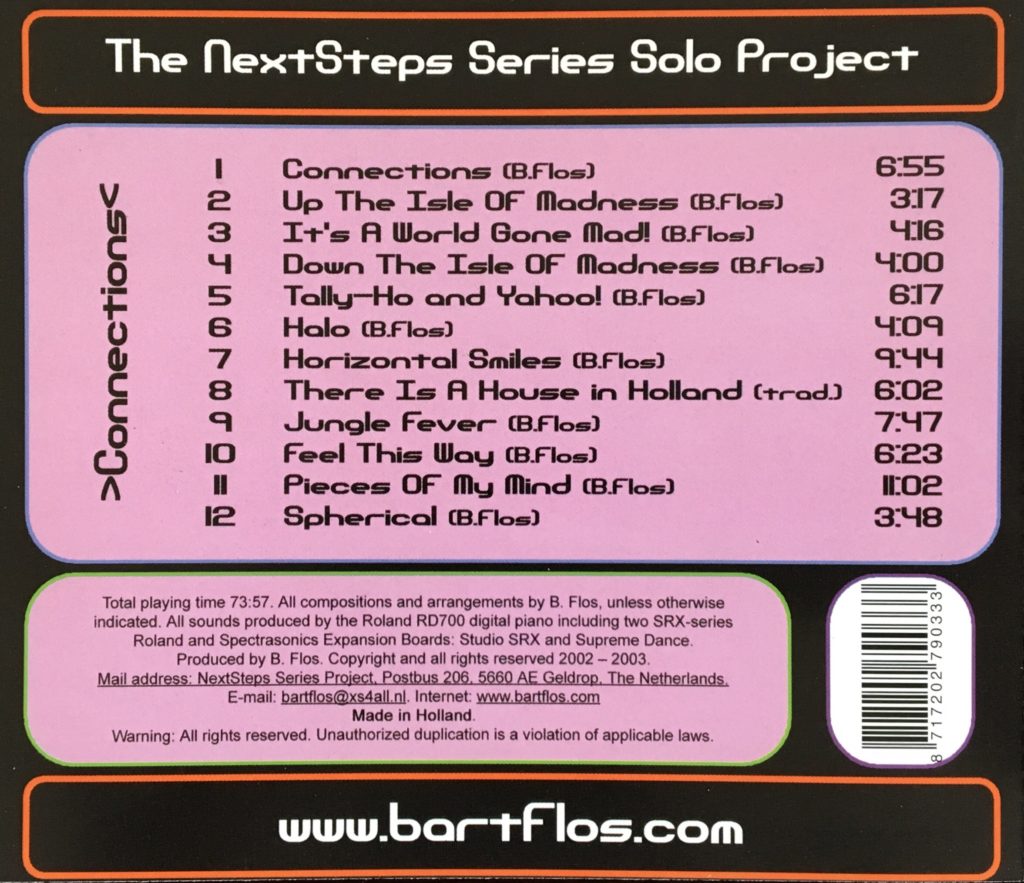 From five tracks you can listen to the audio track sample below:
1 Connections (B.Flos) 6:55 [MTR/ ]
5 Tally-Ho and Yahoo! (B.Flos) 6:17 [MTR/ ]
6 Halo (B.Flos) 4:09 [OTR]
8 There Is A House In Holland (trad.) 6:02 [OTR/ ]
9 Jungle Fever (B.Flos) 7:47 [OTR/ ]