NextSteps Project Stage 2: Thoughts
This is one of three solo albums to expand on NextSteps Projects' maiden voyage in 2000. This NextSteps Projects Stage 2 album contains only solo piano compositions meant to convey my thoughts on improvised jazz music at the time. I just sat down and started playing and everything you here is improvised on the spot. Melodies emerge and merge with the improvisations and vice versa.
For more background information about this music project click here.
Available on all streaming platforms! Go, for instance, to Spotify to checkout this album or check out the playlist below. Just click on the first track and let it run. You get a glimpse of every composition. Enjoy!
This album is also available at the following webshops:
– Greenbag.nl
– Discogs.com
– Bol.com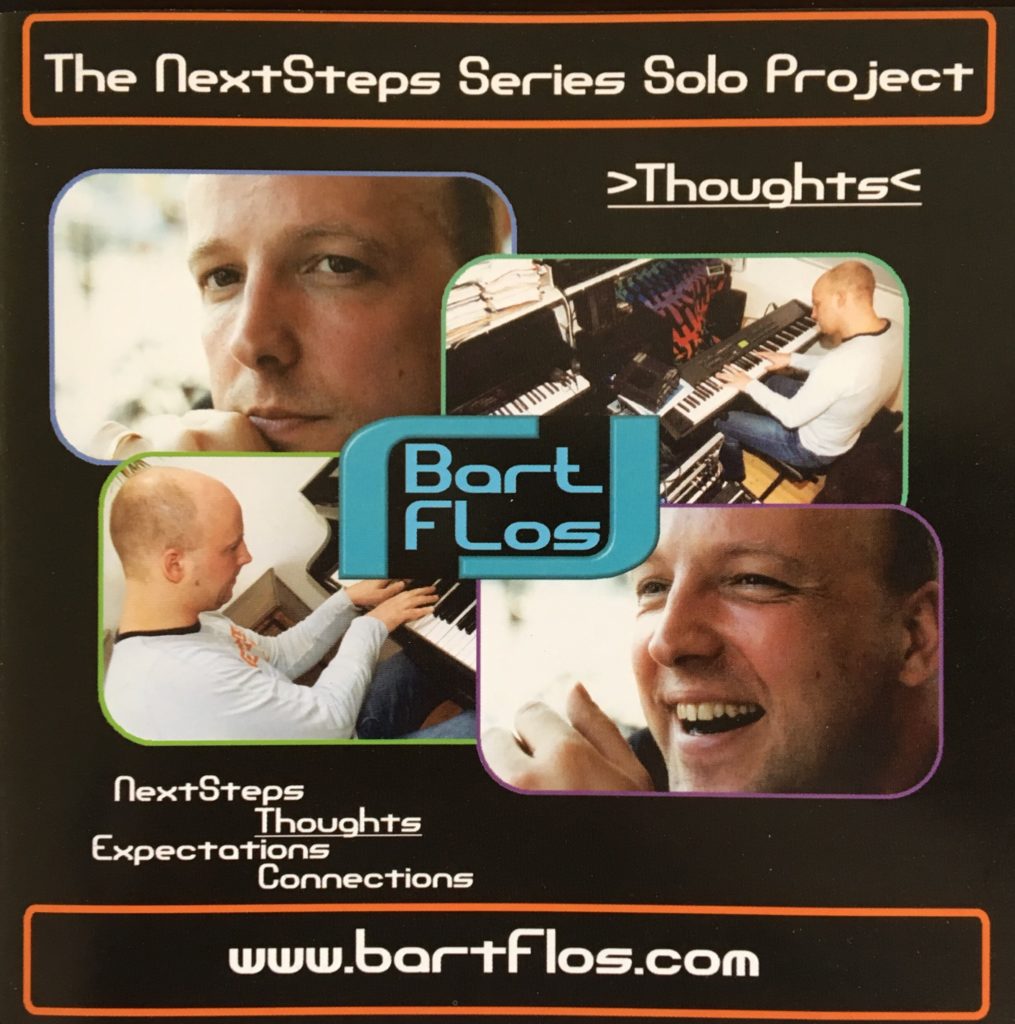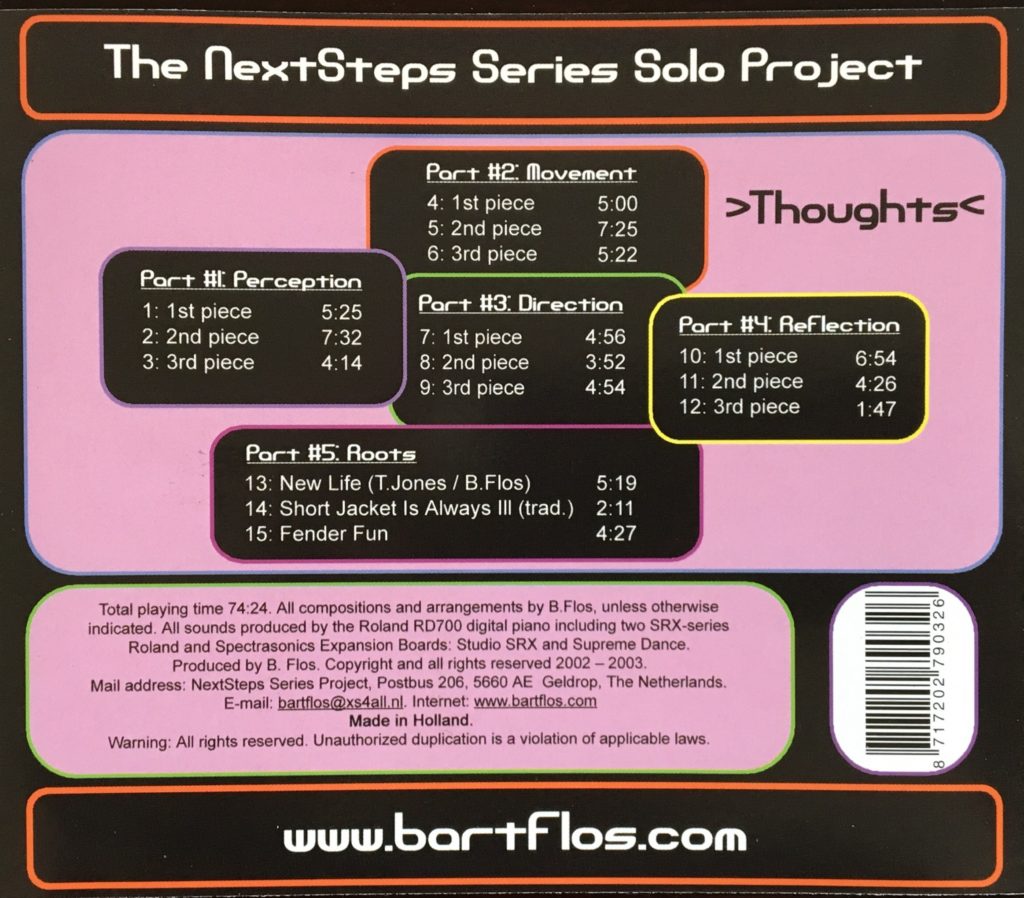 Audio track samples:
01 Part #1 | Perception | 1st piece:
05 Part #2 | Movement | 2nd piece:
09 Part #3 | Direction | 3rd piece:
11 Part #4 | Reflection | 2nd piece:
15 Part #5 | Roots | Fender Fun:
---