The NextSteps Series Solo Projects Stage 1 (2000)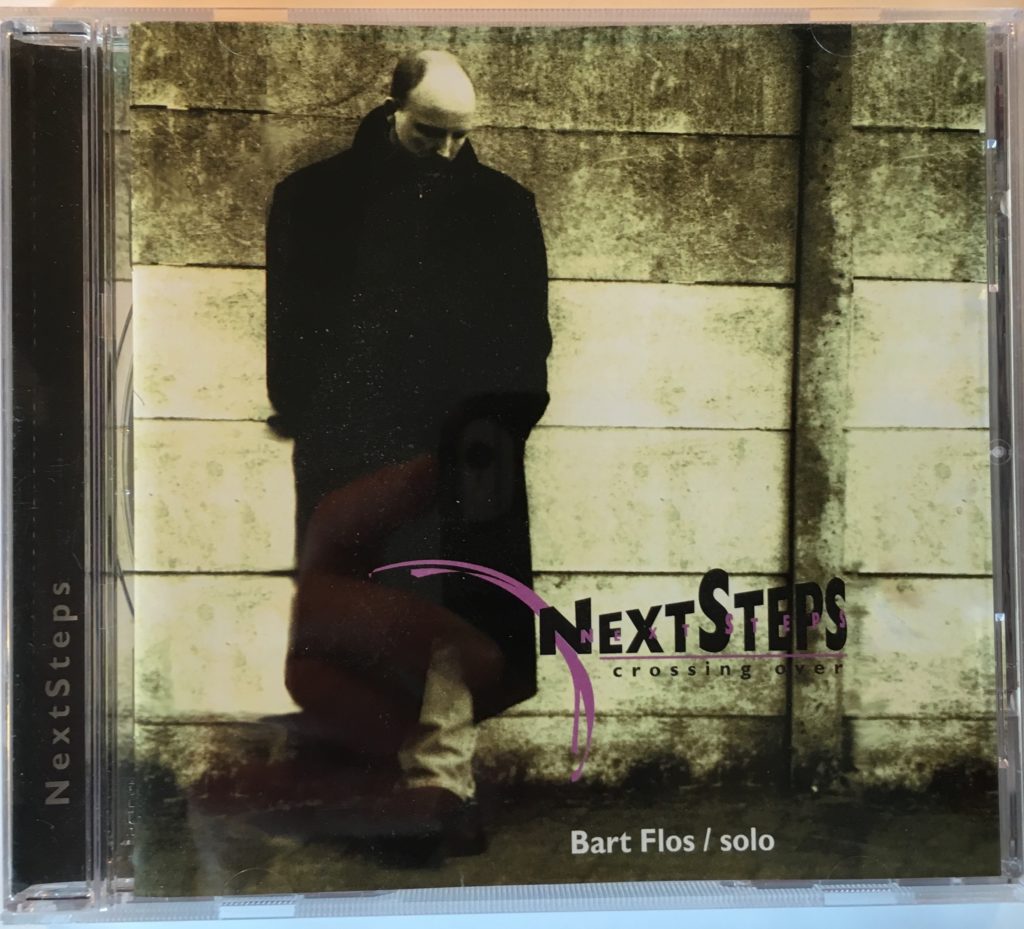 My plans to do a series of musical solo projects came about after I decided to stop all Jazzband activities, amongst others Acoustic Jazz Trio TRICEPS, in the spring of 1999. New MIDI technology provided me with the opportunity to play not only different instruments "by one keyboard" (bass, horns, strings, guitars, synthesizers etc.) but also to explore various drum styles connected with various musical styles (Jazz, Blues, Latin, Pop, Fusion, Funk and Beats & Grooves).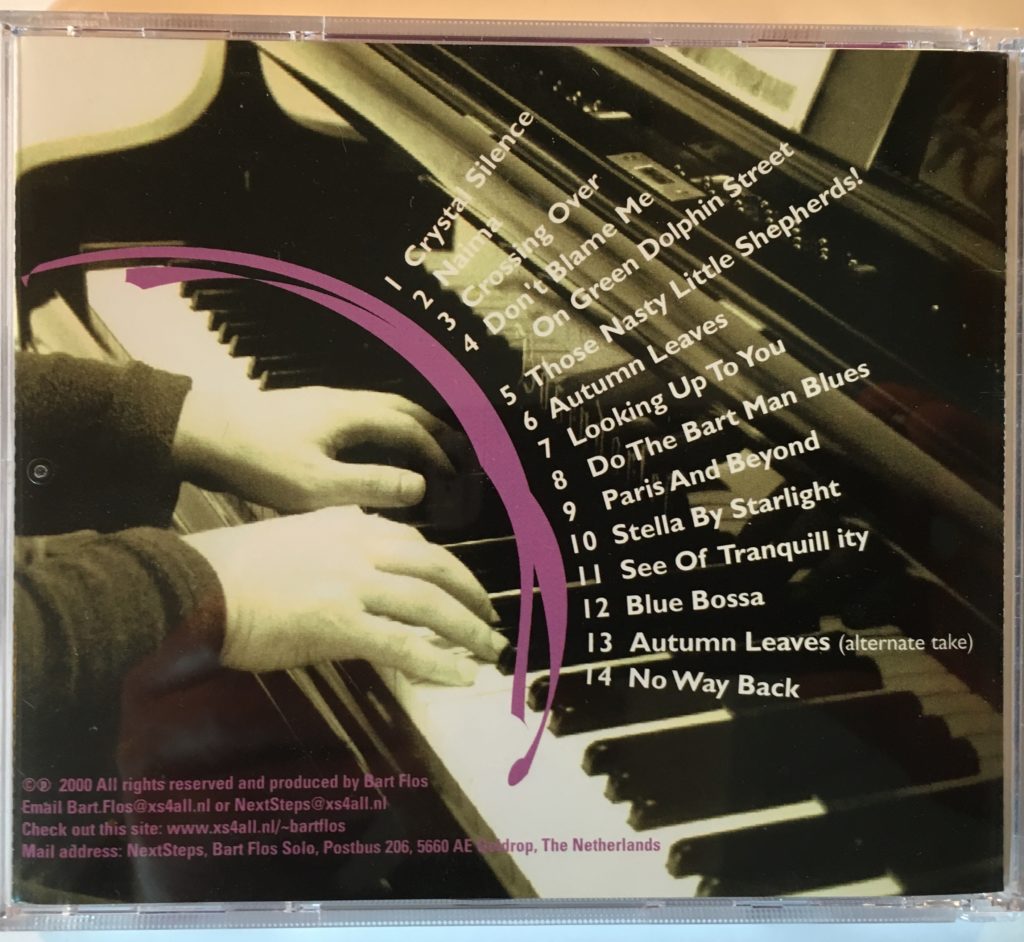 To check out the original website that was set-up and dedicated to Stage 1 of the NextSteps Series Solo Projects, click here.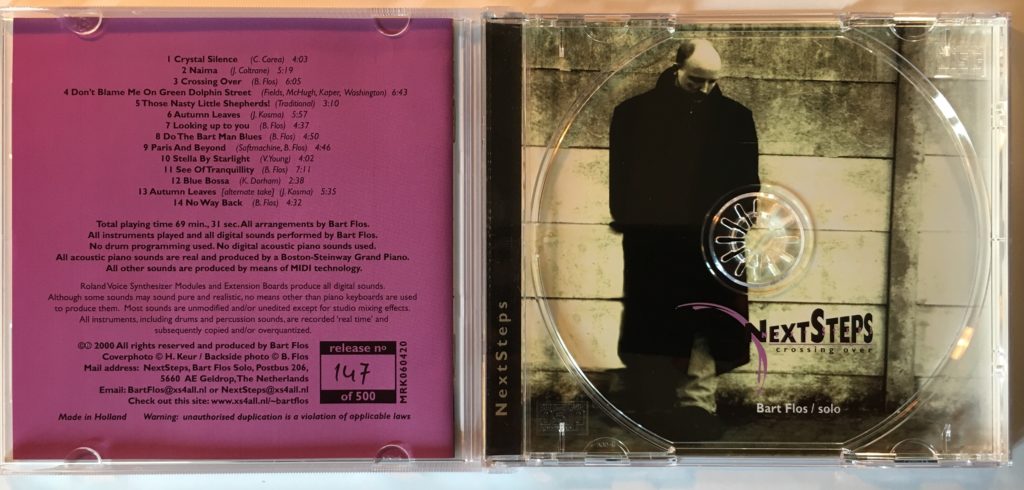 Stage 1 aimed to produce a solo CD that represented the various possibilities of instruments and styles, kind of like a musical resume, to "cross over" from various Jazz bands to various musical styles played solo, hence the name of the CD: "NextSteps, Crossing Over – Bart Flos / Solo". Here's what I said about it in 2000: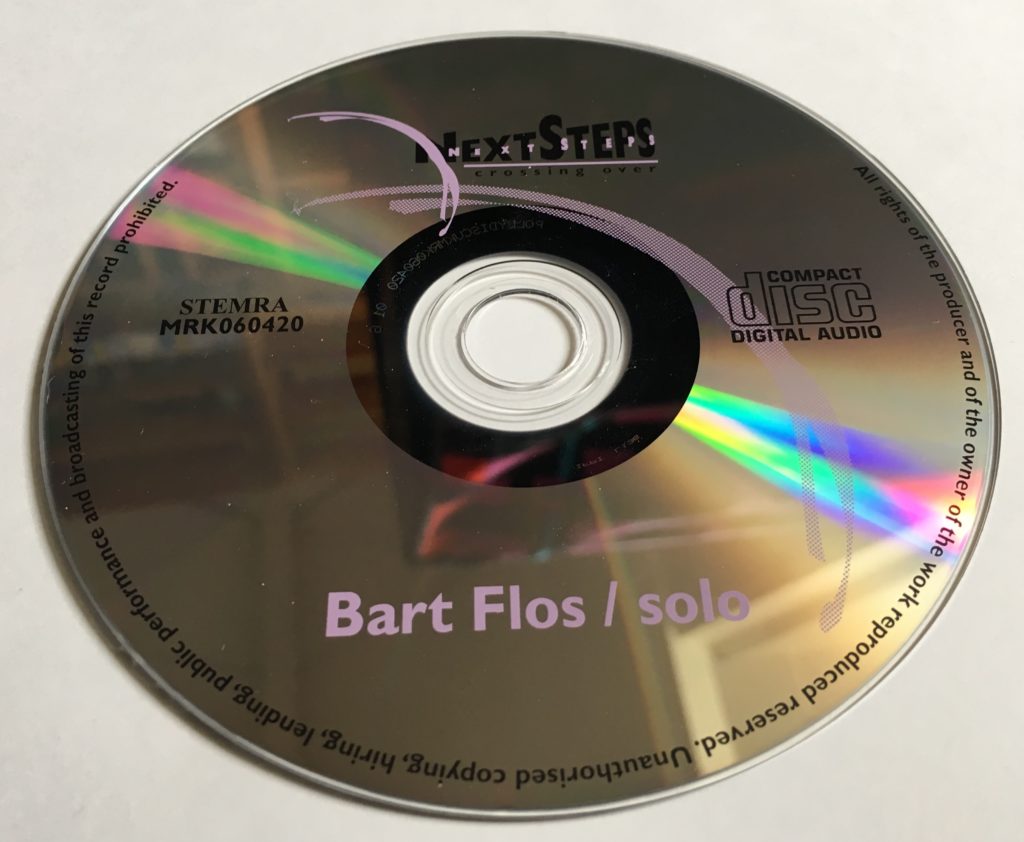 "[The NextSteps Series Solo Projects Stage 1] contains several ideas and goals. First of all the music incorporates different styles, varying between solo jazz and blues piano songs, vocal jazz scat tunes, pop ballads and fusion style compositions.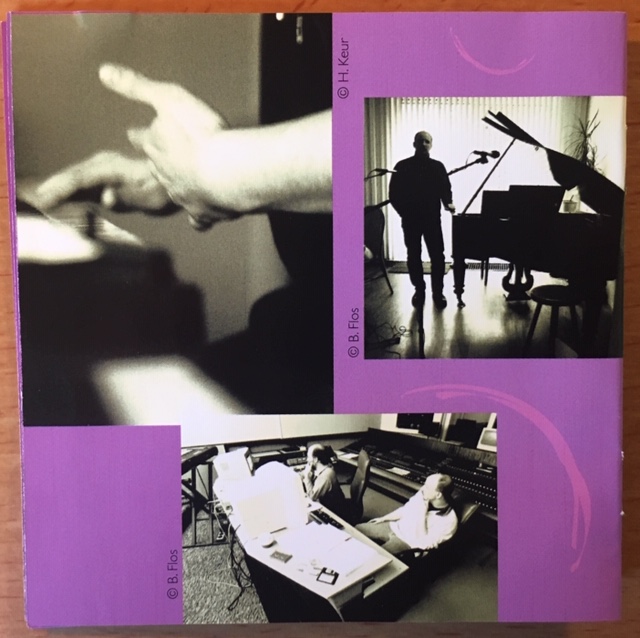 Most of the songs are set up around the basic acoustic piano sound of a Boston-Steinway grand piano. The MIDI technology of today provides the opportunity to 'play' any kind of desired instrument to make songs sound as though they were actually performed by complete bands and orchestras. The result is a collection of different styles of music, to be applied in different directions.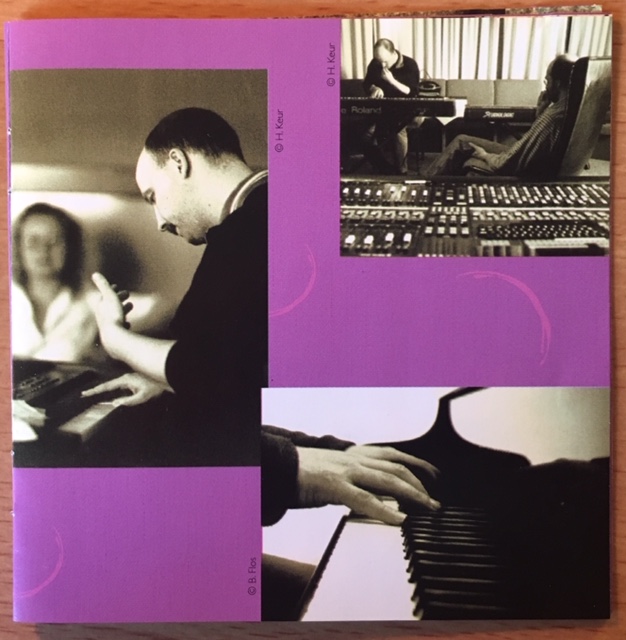 Foto's Hans Keur
Secondly, the recordings give some idea of what I like to do as pianist. It shows that I love to play jazz but that I also have an interest in other styles of music. You could regard it as a kind of resume from which I would like to invite other musicians to 'join the party'. It states where I stand as pianist and I hope it will help me to reconnect with my musical environment".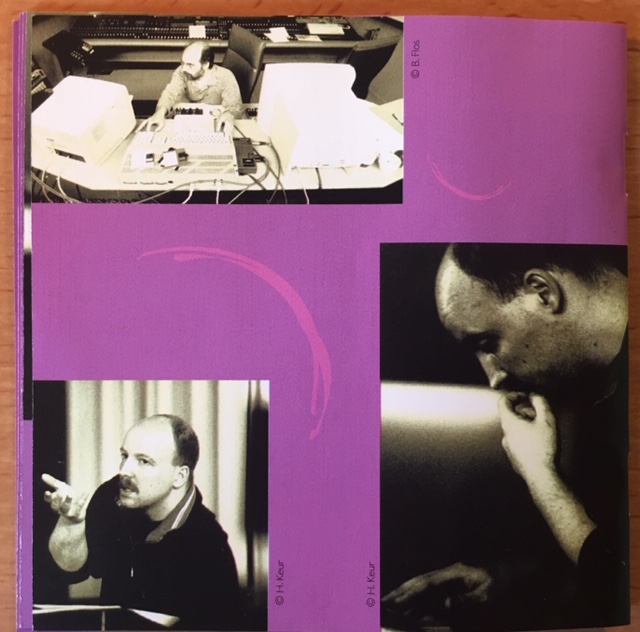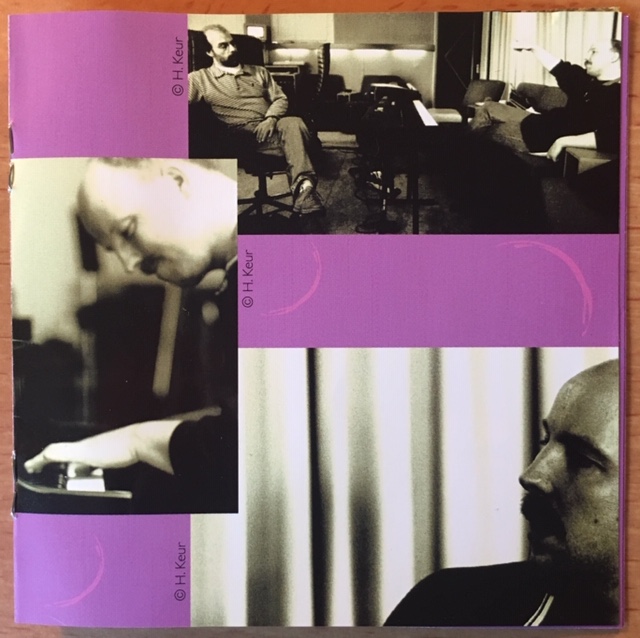 Wanna learn more? Go to CD's / CD1 or click here. Or go to NextStepsProjects / Stage 2 or click here.