The NextSteps Series Solo Projects Stage 2 (2003)
About the project
My new solo project, The NextSteps Series Solo Projects Stage 2, is basically meant to extend my work on my first solo CD, NextSteps, Bart Flos / Solo. This time I want to focus more on my own style of music (more original work) based on the wide variety of possible musical directions in my first solo album.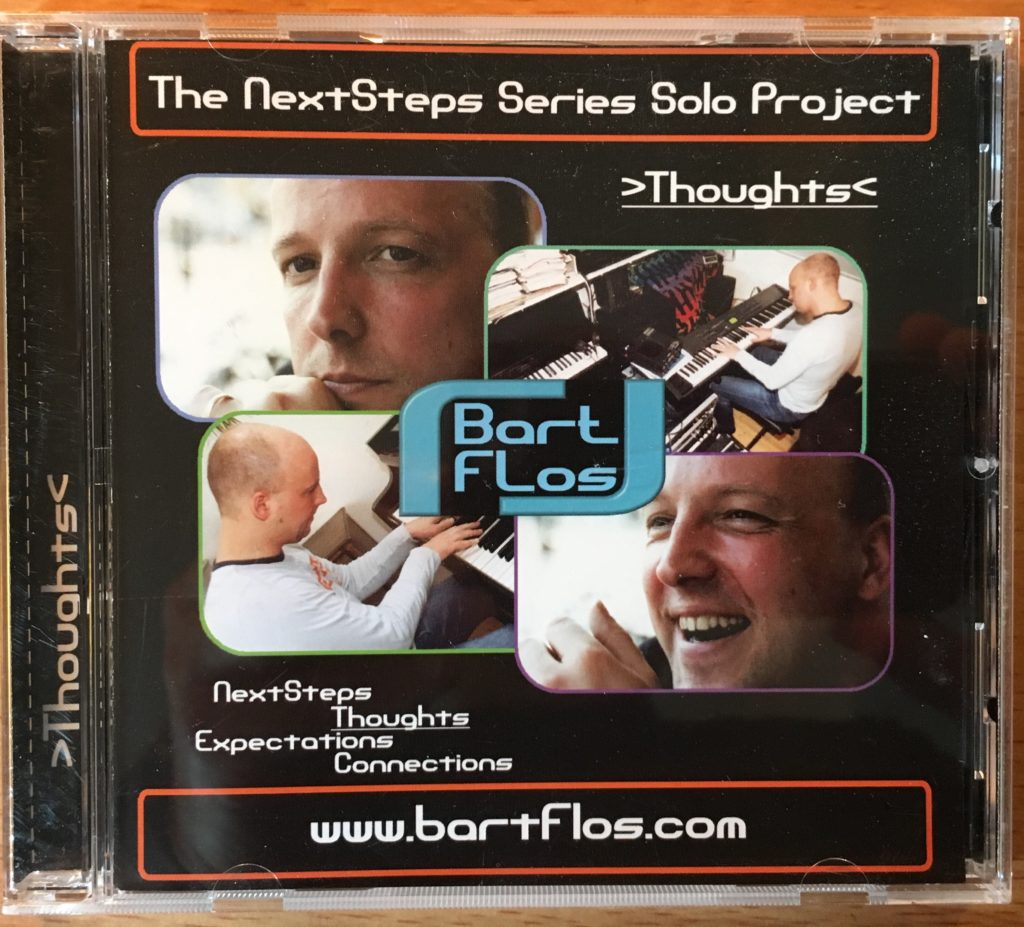 You will still find jazz and blues, funk and fusion on the NextSteps Series CD's but it is now based on the latest digital technology and possibilities and you will find more contemporary music styles such as dance, house, techno and jungle. With that last adventure I have no ambition to compete with the numerous experts in that field, mind you, I'm simply trying to give an example on how my music might possibly be combined with more modern stuff.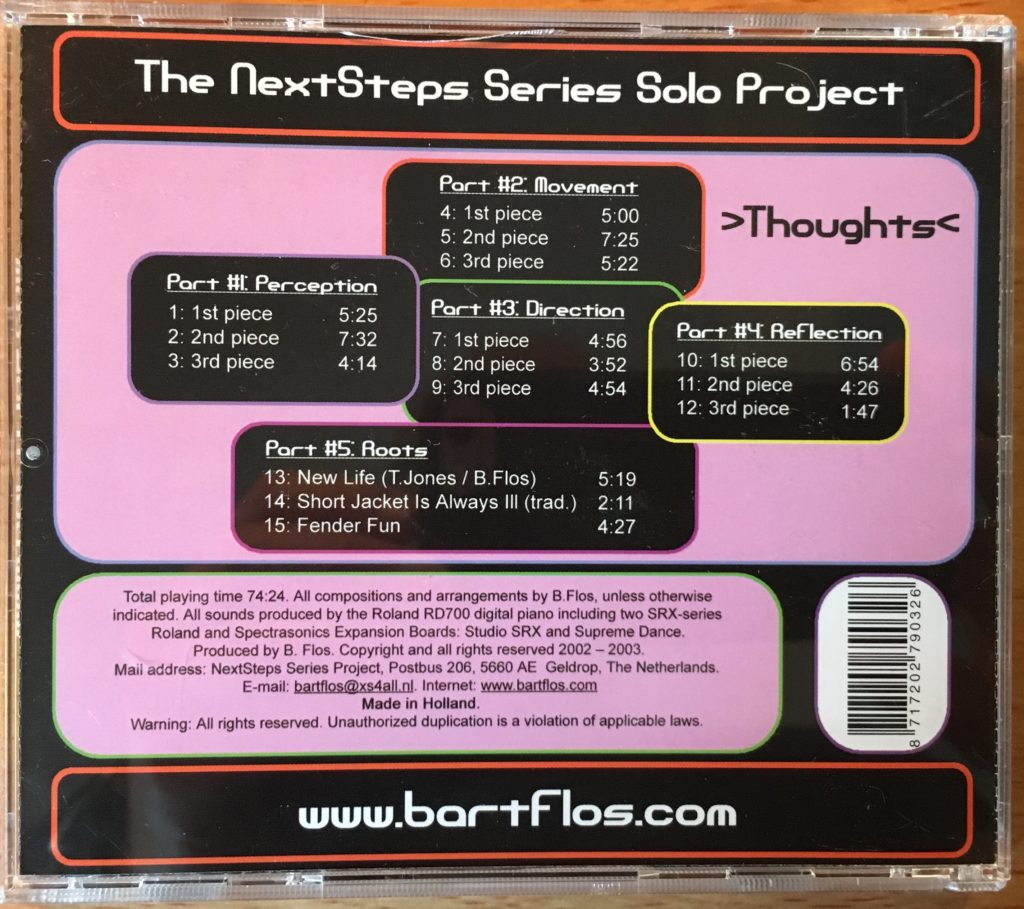 In my mini-studio at home I am able to record pre-mixed songs directly on minidisk, which are later pre-mastered in a professional studio. For all CD's in the NextSteps Series I have used this method and all songs and sounds are produced by one single digital device, the Roland RD700. More about that you will find in the next bullets.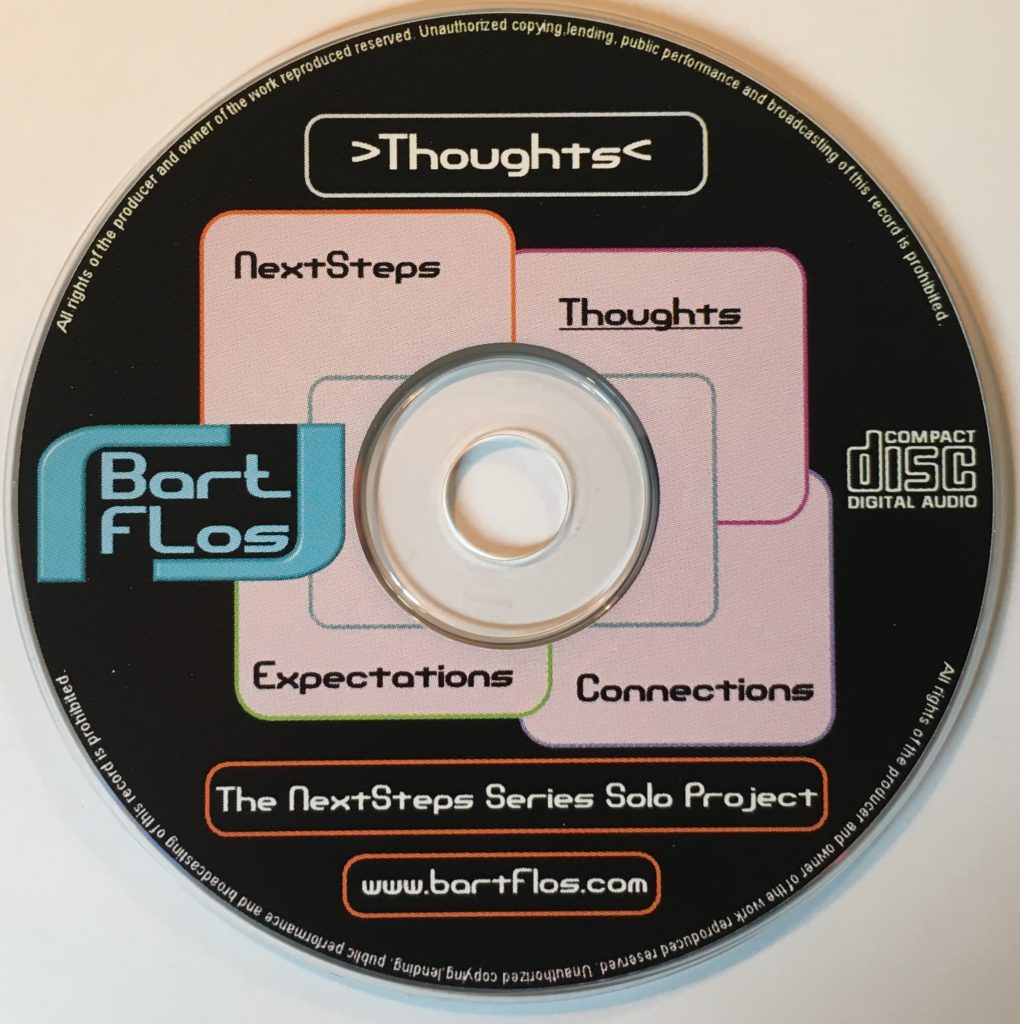 It has truly been a lot of fun to do. During the course of about a year I have been preparing and recording for these albums and I hope you will find something of interest or inspiration. And if you are a musician, please do not hesitate to contact me if you have comments or if you like what you hear and want to join in. In a way that's what music is all about: sharing the fun of it!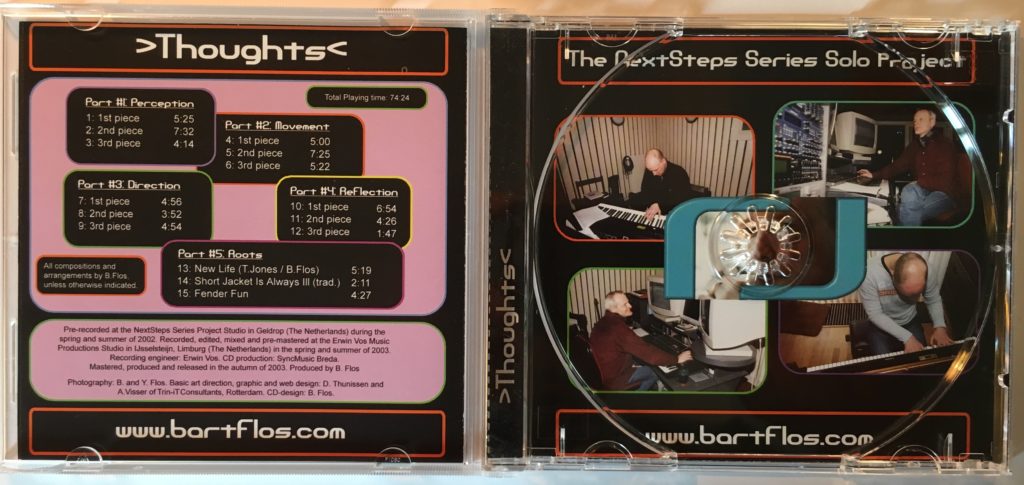 About the instruments
By the end of 2001 and early 2002 I became interested in a new toy from Roland, the RD700 Digital Piano. Although I have always loved to play on its predecessor, the RD600, I became aware of some of its limitations in terms of digital (MIDI) technology.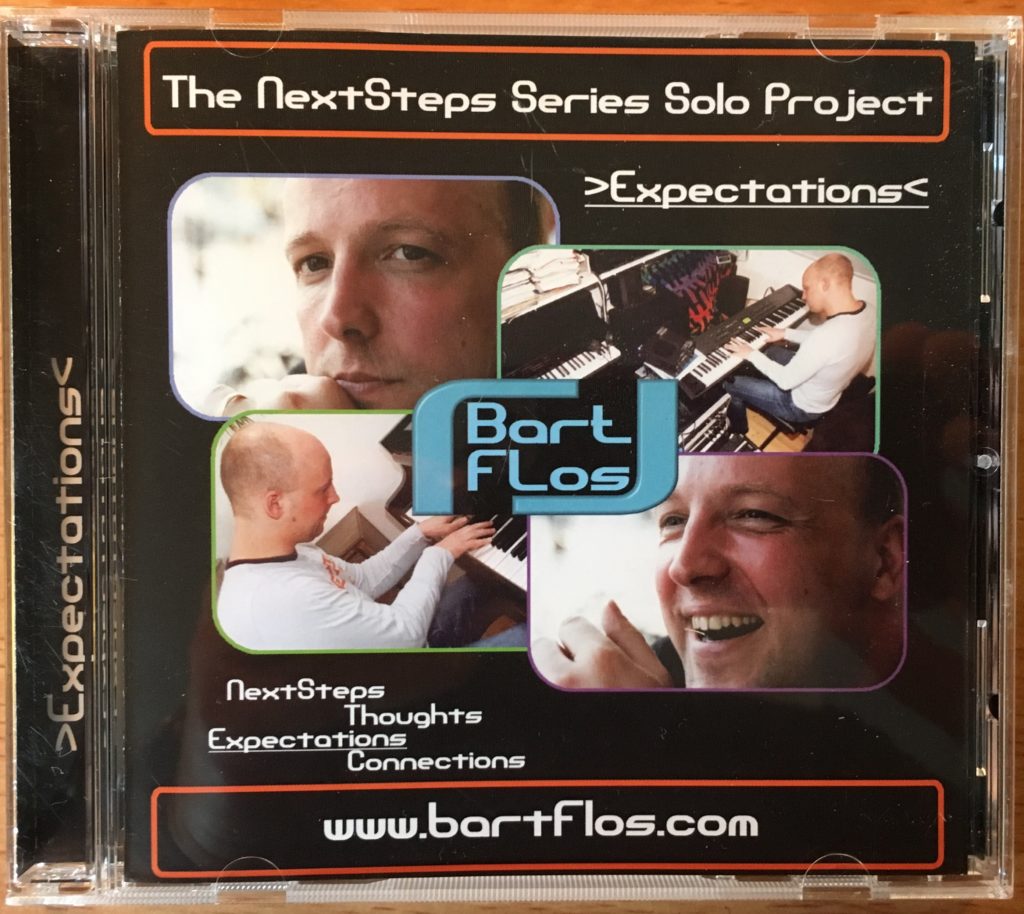 For instance the acoustic piano sound did not inspire me enough to compose new songs or look for new chords and chord progressions. And that specific sound did not sound well on stage when amplified through my Roland KC-300 Keyboard Amps, so I used the Fender Rhodes sound a lot in stead which was fine, but kept me away from making music that resembled acoustic instrumentation.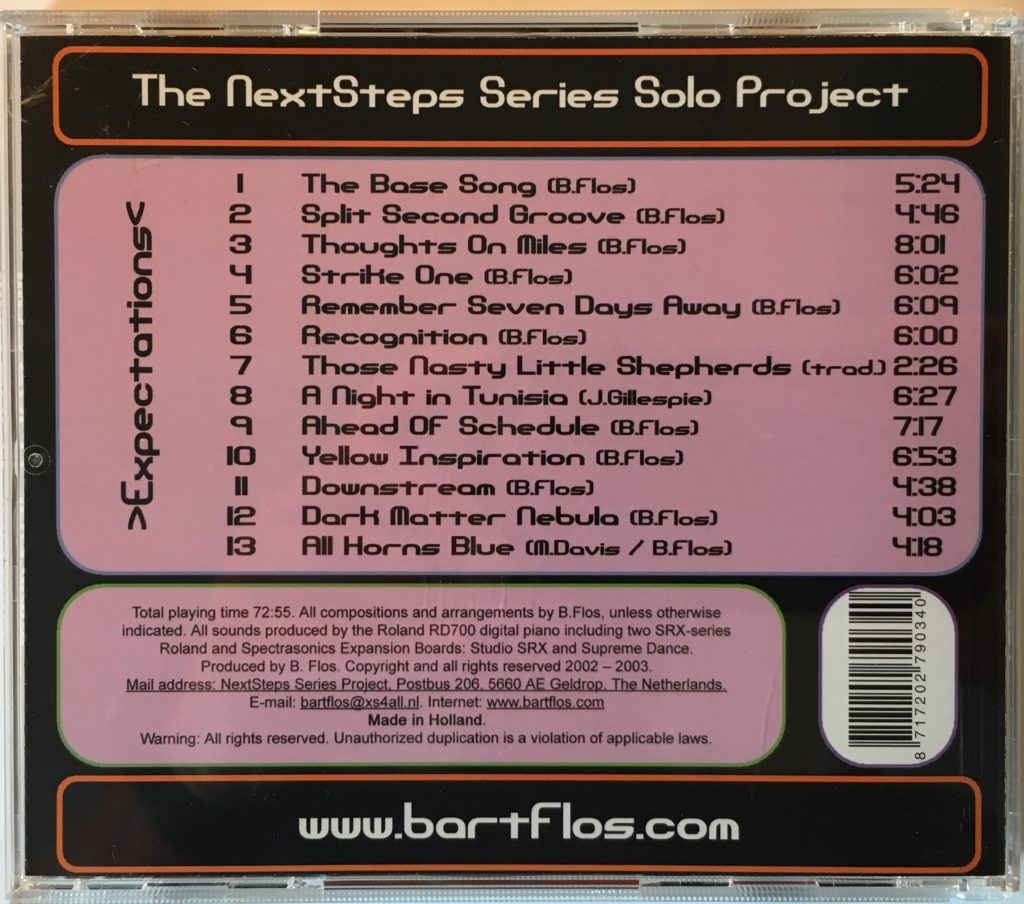 Drum patches Besides that, in order to be more flexible as solo musician, the RD600 did not have pre-set and manageable drum patches to combine with bass and piano. Naturally, technology did not stand still and Roland came up with the perfect replacement for me, the magnificent RD700. Now there's a new toy that can satisfy any critical pianist!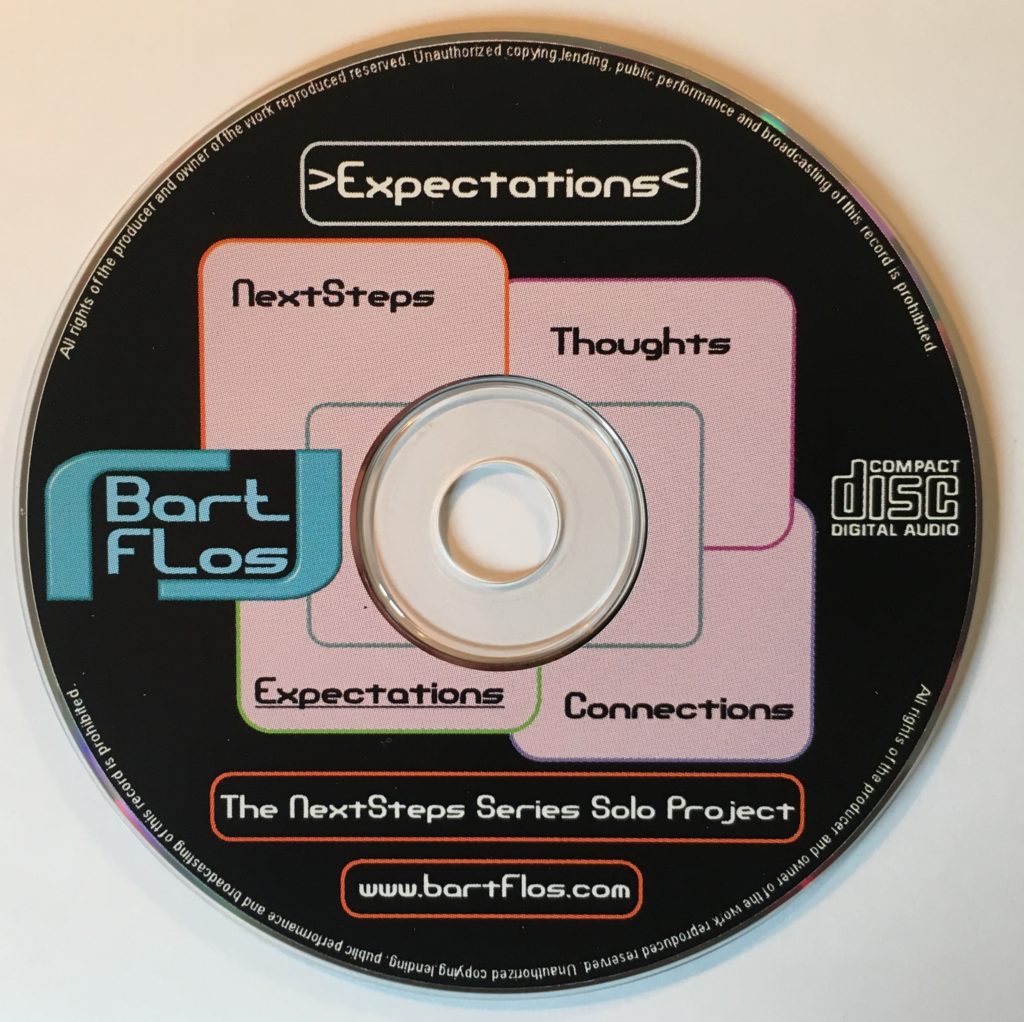 The acoustic piano is very, very good and most of the other sounds are excellent as well. It has become an easy-to-use, intuitive piece of digital machinery, in ways that I hardly needed the booklet to start working with it. And that's good because I am definitely not a technician. With just over 40 controls and levers I'm already awed and in the end I do not want to press too many buttons: I want to play!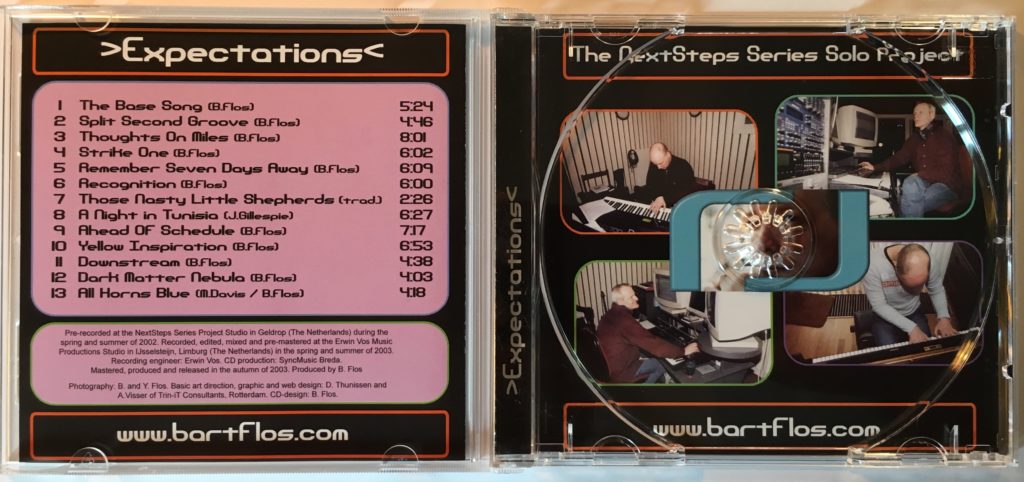 The possibilities to combine for example piano and choirs with bass and drums are almost limitless. You can store up to one hundred different "set ups" of combinations, varying from pure acoustically sounding bebop jazz to state of the art house and dance combinations and everything in between. The drum patches are very realistic, with intro's, "outro's" and two different variations within one patch, separated by very sophisticated and stimulating breaks.
Hoompapa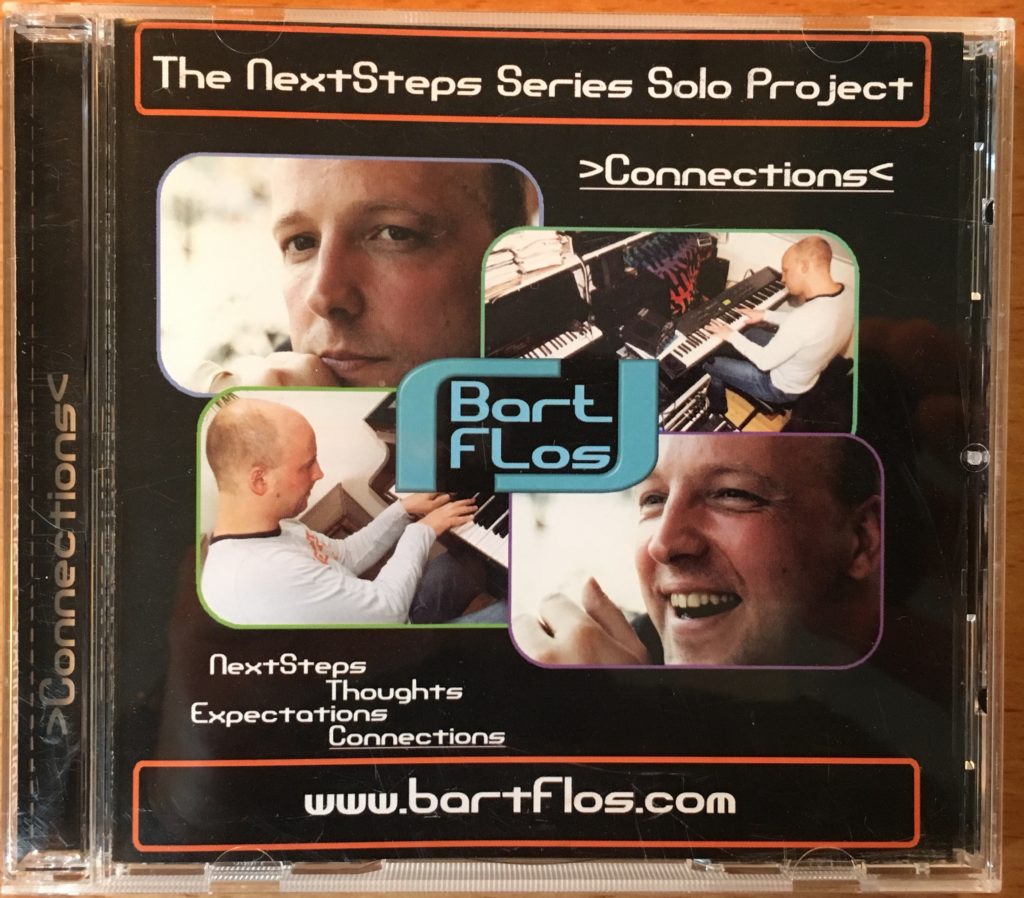 So it is absolutely NOT a commercially exploited standard computer devise that says "hoompapa-hoompapa" and that you can work with by playing with one finger on your left hand and one finger on your right whilst smiling to the audience and shouting "Look, mum, with only two fingers: I'm a STAR!". No, it actually makes you work and think more professionally and it proves quite a challenge, for example, to play the 5/4 and 7/4 rhythms that are provided.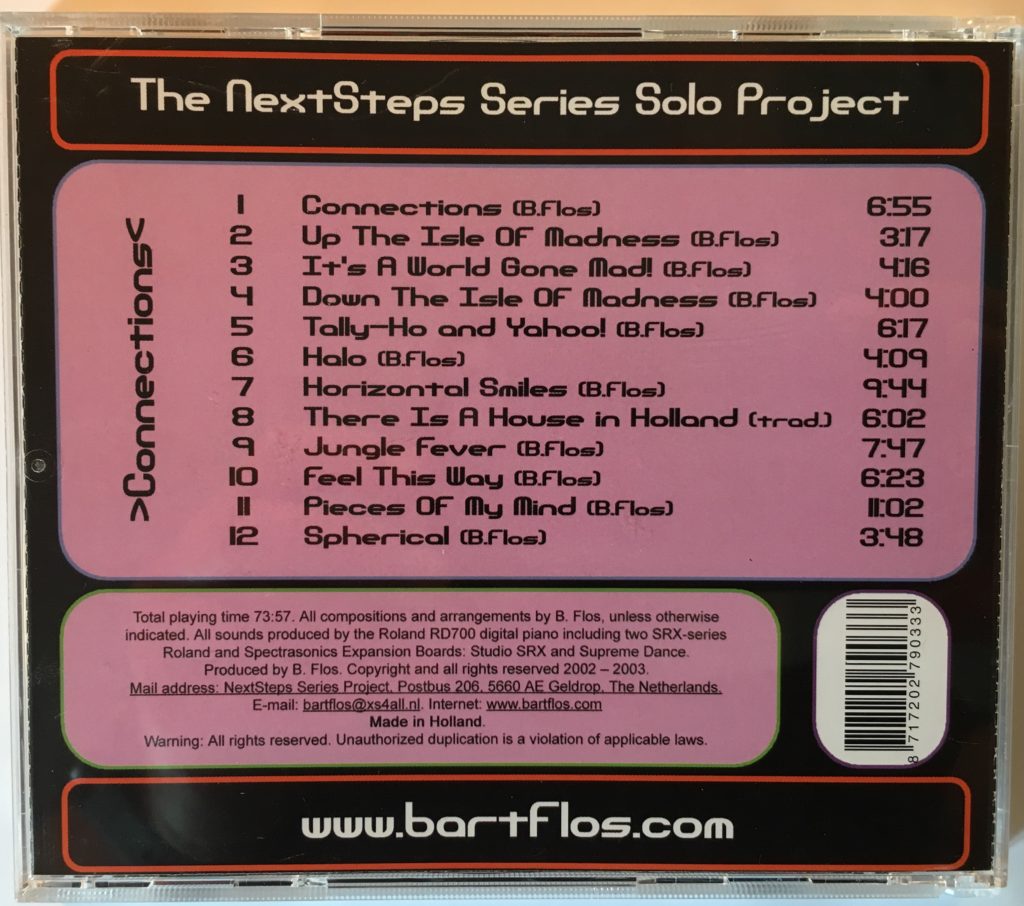 The fusion patches are more than great and do not sound like their computer generated at all, but more like live recorded drum variations played by professional drummers. It's a whole different ballgame, ladies and gentlemen, and lots of fun to toy around with.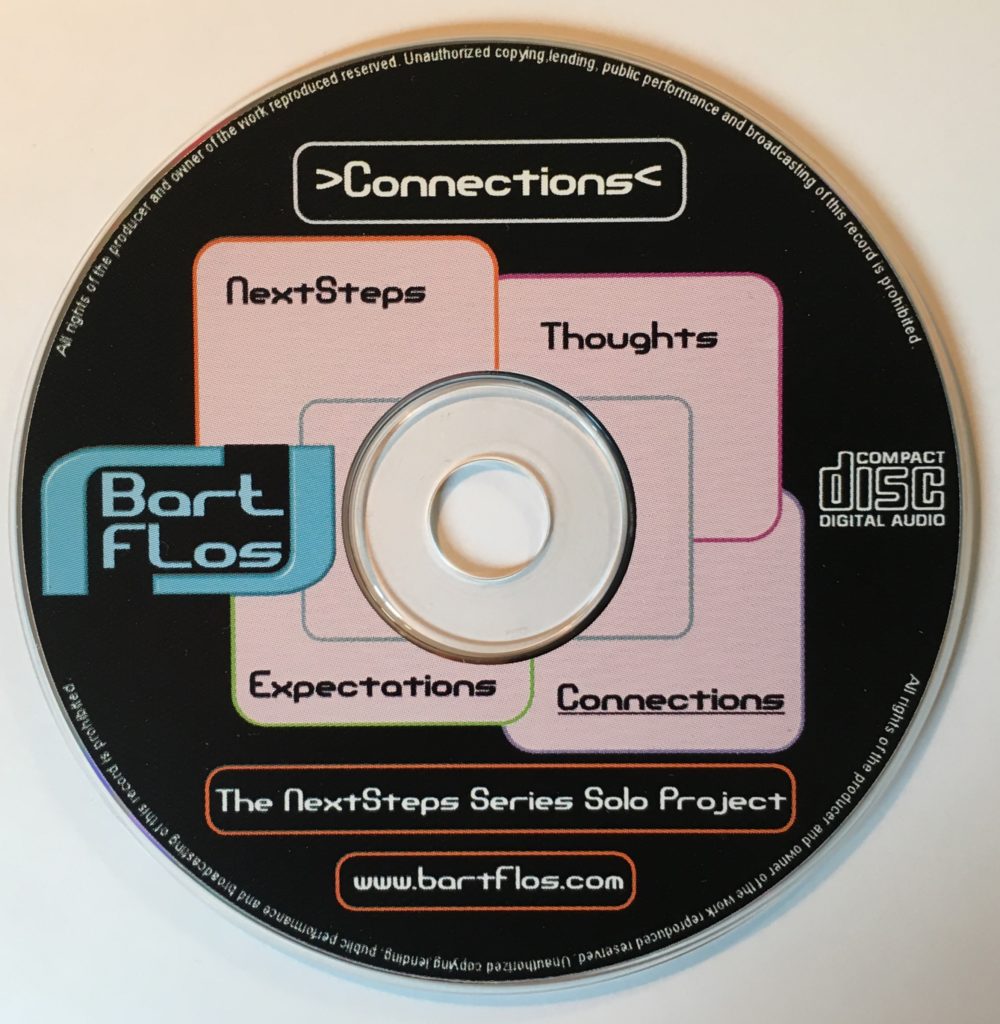 Possibilities and combinations I'm playing the instrument for about two years now and I haven't even figured out all of its possibilities yet. It is astounding that each sound can be edited in dozens of ways, numerous others can replace each drum patch and there are countless variations of instrument combinations possible. When you multiply all those factors it provides you with thousands of useful combinations. It's great!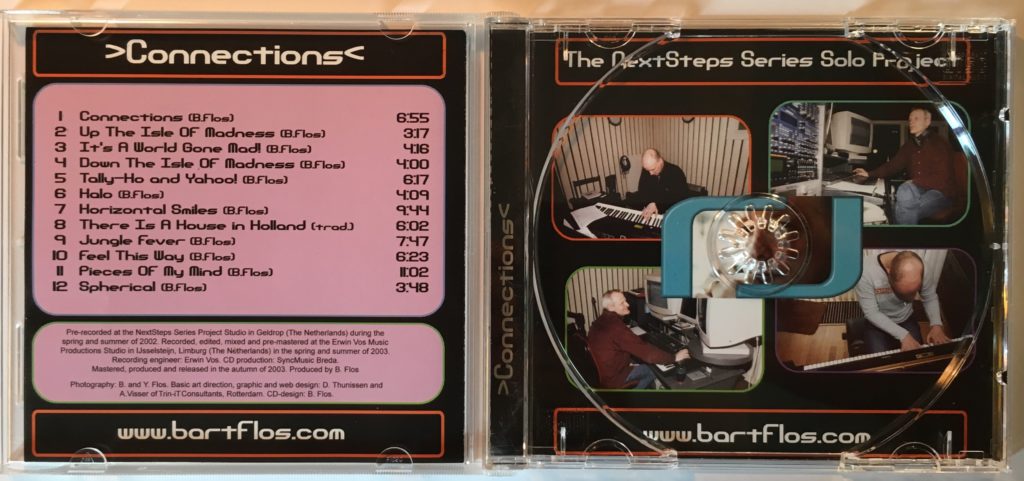 Needless to say that it was the perfect piano for me to do my solo projects with. It stimulated me to look for my own sound and to be inspired by the digital marvels of this piano at the same time. And thank goodness for the ingenuity of the Roland engineers: when you are totally lost on the machine by pressing too many buttons, just press the central, only white coloured control that simply says "piano" and everything is set back to the acoustical piano sound. That will come in handy on stage, I assure you!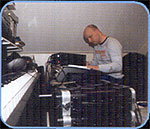 Mini studio
In my mini studio I am able to directly record the four tracks (rhythm, lower, upper1 and upper2 as Roland calls it) coming out of the RD700 on a Sony MDS-E10 professional mini disc recorder. I can set a pre-mix (on part volume, sound effects, such as reverb and chorus, and the build in equaliser) on the piano itself and than play as though it were a live studio session, directly record and store it. From a wide variety of these minidisk tracks I than select the ones that are suitable for pre-mastering which is subsequently done in a professional studio.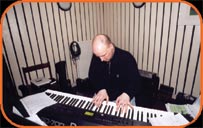 About Erwin Vos Music Productions
All of the required track recording, mixing, editing en pre-mastering activities were done in the professional studio of Erwin Vos Music Productions in IJsselstein, Limburg, The Netherlands. The quality of the recording efforts in the studio were dependent of close one to one co-operation between Erwin and myself but his studio provided both the equipment and the comfort required to make it a success.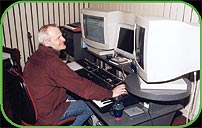 Erwin Vos (born 8-2-1961) about the NextSteps Series Solo Project: "The co-operation with Bart has been very pleasant. It was a joy to see and hear the developments of his improvisations in the project. I am still impressed with the amount of material Bart brought to the studio when he first visited me and out of which he had to make choices for his CD's. I wish him lots of success with his project!"
Erwin Vos about himself: "I was born in The Netherlands on February 8th, 1961 an started taking guitar lessons at the age of nine after which I [grew into] several bands out of hobby. During my electronics study I started playing in a professional band and [performed] in Germany and Belgium.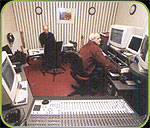 In the beginning of the digital sequencing era I pioneered with various sequencers en I of course worked with the Commodore 64 and the Atari 1040 ST. Besides the programming of midi-files for The MidiFactory amongst others, I provided make-to-order music for Philips, Fokker, Grasso, Stork, Brabantia and others.
Around 1995 I lived and worked abroad as musician in various hotels on the "Canarische eilanden". When I returned in The Netherlands I went back to composing so called AV-Music again en started recording all kinds of musical groups [in my studio] such as big bands, accordion ensembles, cover bands, acoustic piano music with opera singers and various rock and blues bands.

Currently I am composing [and recording] an AV-[Music]-Library, jingles and commercials for Dutch radio and TV".
About the music
Most of the tracks on this CD are played real time and are unedited in terms of cutting and pasting. What you hear is what's been played. It allows me to both seek for new sounds, melodies and songs and to record any spontaneous song that pops up, depending on my mood. It's a great way to reach a professional recording by relatively simple methods and tools and in a relatively short period of time.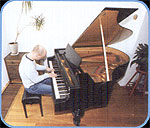 And don't forget: by recording four tracks simultaneously you experience the effect of direct stimulant on what's being played. This compared with recording track by track in which case already recorded tracks are not able to 'respond' to what's happening at that moment.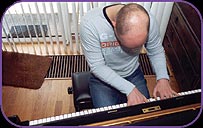 Ultimately, by the way, it is my ambition to play with "living" musicians and my latest work makes it easier to say, "this is what I want to do" and to relate that to others.

During the course of about three-quarters of a year I recorded about 30 minidisks with over 300 tracks that were the bases of these new solo CD's. Hopefully it will give you an impression of what I like in music, which styles I prefer and which combinations of styles are possible. The sky is the limit, folks!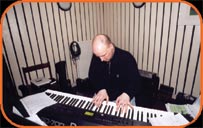 About the songs
You will find a great variety of songs on the three NextSteps Series CD's. It gradually builds up from solo piano pieces, bass and piano type songs, real-time jazz and fusion work to multi-track edited music such as dance, house and jungle. For more information about the recorded songs please look for the track comments per CD.

CD3: Thoughts (Solo piano pieces)
CD4: Expectations ('Acoustic' jazz, blues, fusion)
CD5: Connections (Jazz and blues combined with Dance, House and Jungle)
For further developments on the NextSteps Series Projects, check out The NextSteps Project Stage 3. This project started in 2004 and produced a new line of CD's in 2006.