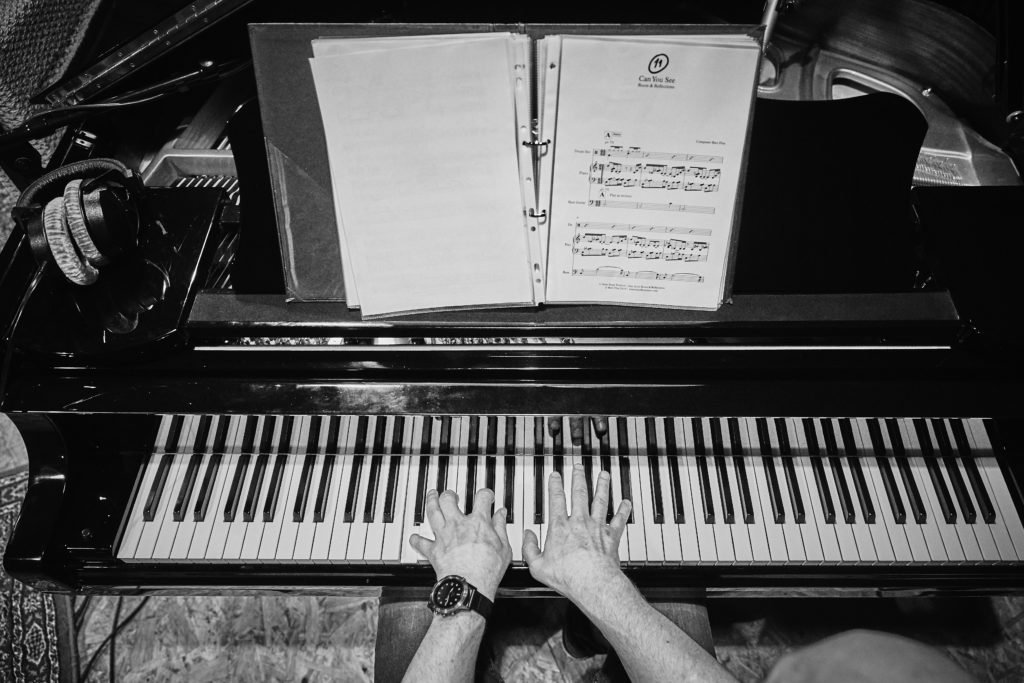 The creation of the Jazz Suite Roots & Reflections has a history that goes way back to 2013. If you are interested in how that all came about you can start by reading Part 1 of NextSteps Projects Stage 1 or click here.
All compositions of the Jazz Suite have a base in the mother/father com position: Origin Alpha Prime. One way or another the songs are intertwined, interconnected, related to each other. I might be able to explain that by providing you with some background and context for a few of the compositions below. I hope you enjoy.
Origin Alpha Prima
Somewhere in 2013 I sat down at the piano and started playing, as I always do. It's like that famous question asked to mounteneers: 'Why do you climb that mountain?' Answer: 'Because it's there'. So why do I play the piano? Exactly. I had this idea floating around in my head that ultimately accumulated in the basis for a new Jazz Suite that I intended to write. It is a modulating 3/4 jazz waltz composition that combines my classical background with the jazz idiom I like. It's structure is meant to repeat itself across the Jazz Suite in different forms: jazz swing 4/4, latin 4/4, jazz 6/8, ballad. I have recorded this song both solo and with a jazz trio so the listener is able to compare and experience the added value of a bass player and drummer to the music. Besides CD recordings there are video recordings as well of Origin Alpha Prime played both solo and with a jazz trio. The name of the composition is a triple pleonasm, I know, but that is the point. It is the basis of everything else.
Origin Delta Six
This composition is most connected to Origin Alpha Prime. Origin Delta Six is a 6/8 variation on the 3/4 rythm of Origin Alpha Prime with small variations in the melody. The chord structure is the same but it just provides a slightly different angle to the tune. I only performed this tune solo. Which one do you prefer: 3/4 or 6/8?
Origin Beta Four
This composition is a jazz swing variation to Origin Alpha Prime. Same structure, same chords but the melody is more complex in its patterns. It allows me to improvise in a different way and, in a way, stretch my improvisations across the modulations of the song. This variation I have only performed with the jazz trio including an alternate take.
Origin Delta South
This is the latin version of Origin Alpha Prime but I have changed the chord structure a bit. At the end of the melody you might pick up the composition's origin as I insert a 6/8 passage just before the improvisation begins. By the way: we added a little joke in the melody at the very end. This variation I have only performed with the jazz trio.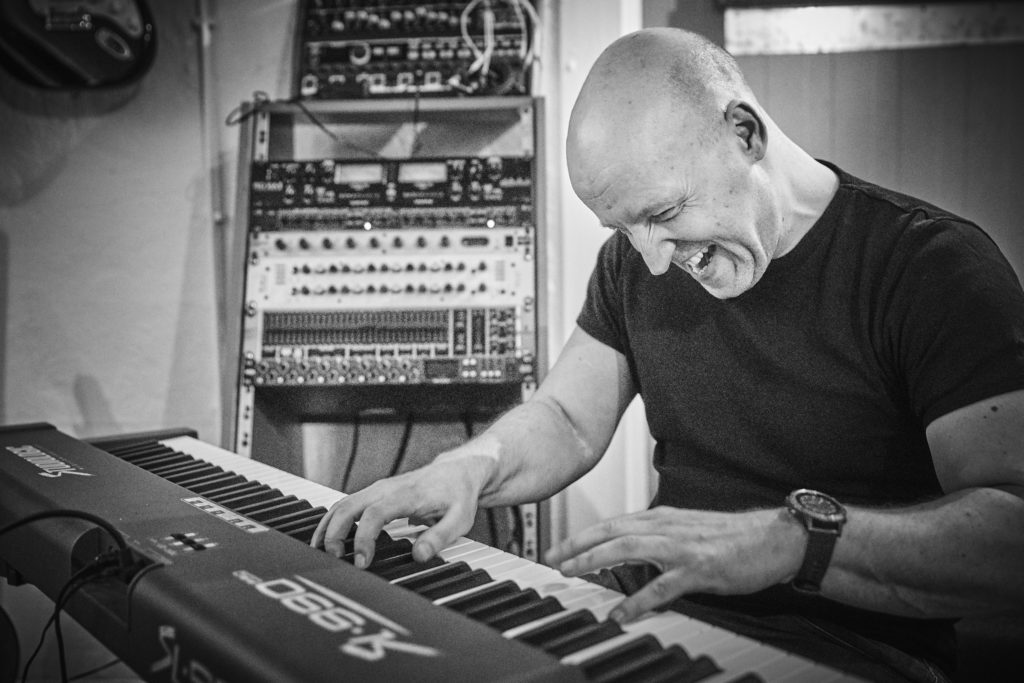 Minor Differences
The name of this Latin composition refers to the chord structure: the chord patterns modulate one tone within part A of the composition and Part A modulates into Part B during the improvisation. It's just one note of a difference, so that's minor isn't it? All jokes aside: we composers have to name our songs, there's no way around it. Sometimes you stay close to what it actually is, sometimes you resort to more lyric approaches. Minor Differences has a bridge that 'penetrates' and divides the melody structure just before the improvisation begins. It adds a little spunk to the song. If you look at the chord structure you will notice that I have incorporated chord blocks from other compositions (like Schizophrame and Origin Delta South) to blend in without compromizing the nature of the song. Minor Differences is like a distant cousin within this musical family.
Blues Buddies
I have roots in blues piano so I couldn't allow myself nót to include one in my Jazz Suite. The name of this song is based on the melody structure that has two parts, two voices remaining in sync across the melody. It's like two buddies singing along, walking home a little wasted after a night in the pub. And that's how I like to visualize it when playing. Bass and drums provide a solid swinging base that allows me to float on top of it and say what I want to say. Of course you don't have to have the blues to have buddies but buddies that have experienced the blues will be better buddies. I say.
Schizophrame
Yes, that is spelled right: Schizophrame. I took some spelling liberty there but it actually says something about the kind of composition this is: multiple parts, a bit complex and lot's of weird stuff going on without becoming experimental. There's still a phrame work that you can hold on to, so to speak. It's a relatively long composition (about 10 minutes) so you have to sit throught it to really appreciate it. It starts of as a ballad but don't be fooled: a schizoframe has lots on his mind and can't be bothered with protocols. After the ballad type melody the drums will give you an impression of a somewhat twisted mind after which it all kinda derails. We find ourselfs smack in the middle of a chord battle turning into a fusion type composition with subsequent soloing. And then BAM! It all ends and just when the melody appears to reappear it all melts away into some pretty schizo end notes. So, just sit back and enjoy the ride. And make of it what you want.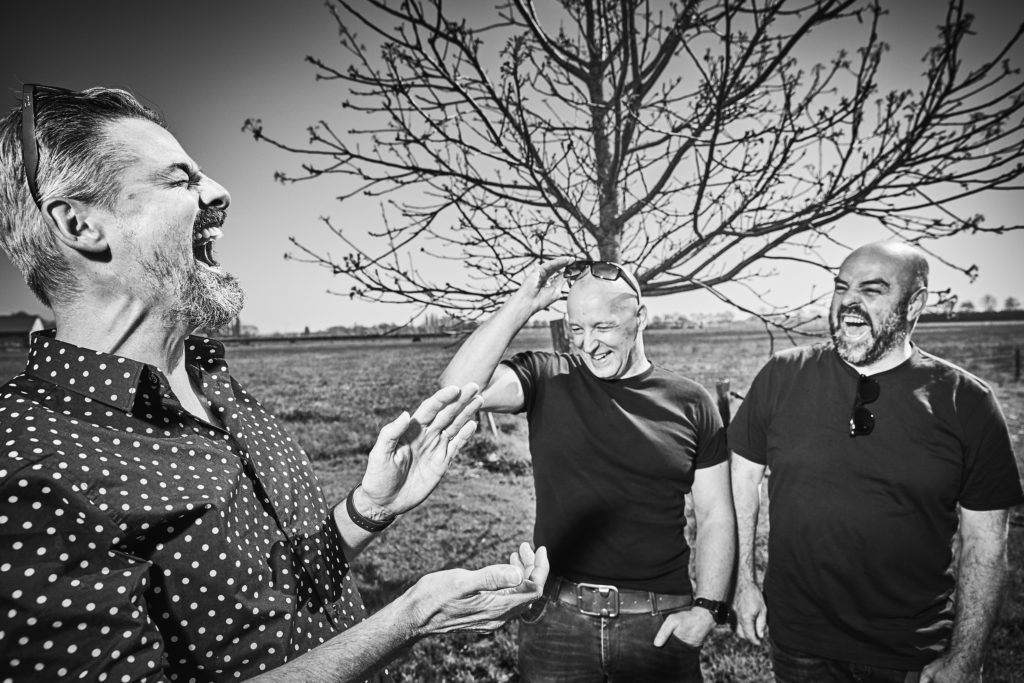 Free Speech
This ballad composition is inspired on the notion that free speech does not imply that we are allowed to just say anything we want about anything or anyone any way we want or see fit. Free speech is bounded by laws and based on mutual respect. The composition Free Speech is musically connected to Can You See in the way I toy around with the '4/4 over 3/4' or '3/4 over 4/4' principle: 3 bars of 4 beats can also be played as 4 bars of 3 beats (4 x 3 = 3 x 4 = 12). By displacing accents in left and right hand when playing solo, or by having the drums emphasize the 4/4 whilst playing a 3/4 or 6/8 piano style, a 'duo atmosphere' is created which allows the listener to choose what he wants to hear (or, of course, let it go all together and just listen). You may want to listen to my left hand and then listen to the drums, you'll catch my drift. In the song Can You See the same thing goes.
Four Conversations and a Monologue
This name is inspired by the movie title Four Weddings and a Funeral. And that's it. Not other connections than that. You can hear Eric van der Westen on bass and Marc Schenk on drums talking to each other by instrument in two settings (the dialogue) , interspersed with a drum solo (the monologue) and then continuing the conversation with another two settings. It is my hommage to these two great musicians that have fortified my Jazz Suite in a way that truly adds value to it all. It might turn out to be a composition only bass players and drummers appreciate; so be it. But it's a lot of fun to hear these guys interact and it was great to see them do that as well.
Origin's Roots Rested
I wanted to finialize the jazz trio recordings with a composition that underlined, underpinned and summurized the whole Roots & Reflections endeavor. It had to, in my view, convey some piece of mind at the end with a little twist. It is based on the most fundamental part of Origin Alpha Prime and it aims to privide a steady beat to the song with varying meter. Just try to sustain the beat it starts with, a slow ballad 4/4, all through the meter and rythm changes: ballad, jazz waltz, latin, swing, fusion. There's no melody, just chords and atmosphere. Origin's Roots Rested ends the way it starts: in peace. It's laying this musical adventure to rest allowing others to now listen to it: experience it, repeat what you like and let go of what you don't. Please enjoy!