Somewhere in 2013 — unfortunately I can't recall the exact moment or month but by logical deduction I'm pretty sure I started the whole thing in that particular year — I began working on a new Jazz Suite that I named Roots & Reflections, as part of Stage 6 of the NextSteps Series Projects.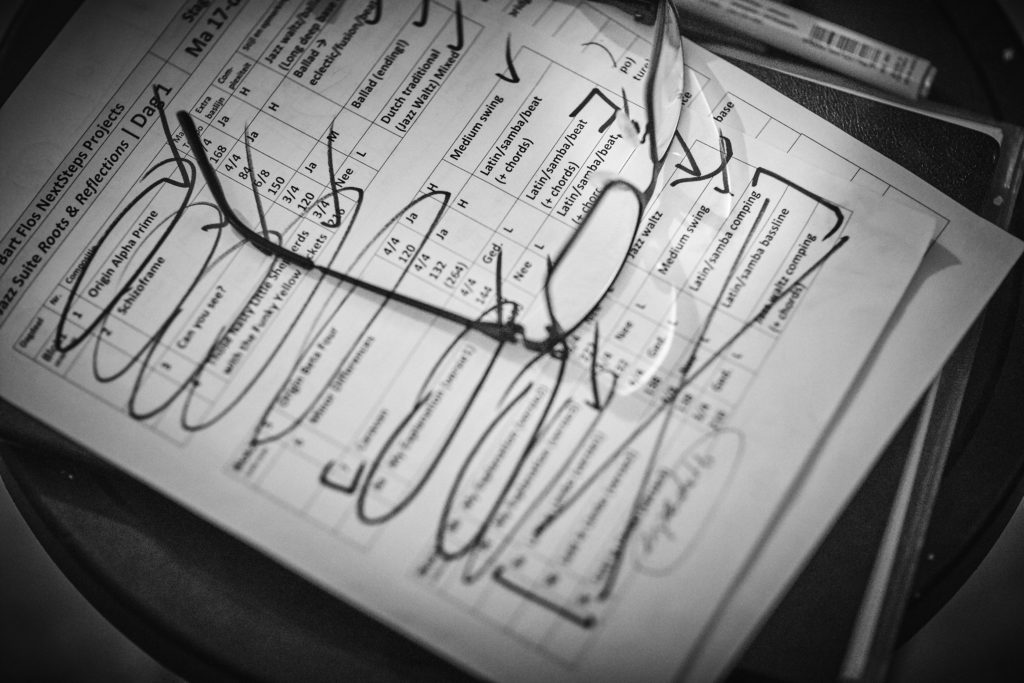 I had an idea floating around in my head that materialized as Origin Alpha Prime, a 6/8 piece that functions as the center point around which I have composed the rest of the Jazz Suite. In the years that followed I wrote more songs in different styles — jazz waltz, swing, latin, funk, fusion — and gradually worked my way outward from that central theme, building and expanding on my Jazz Suite.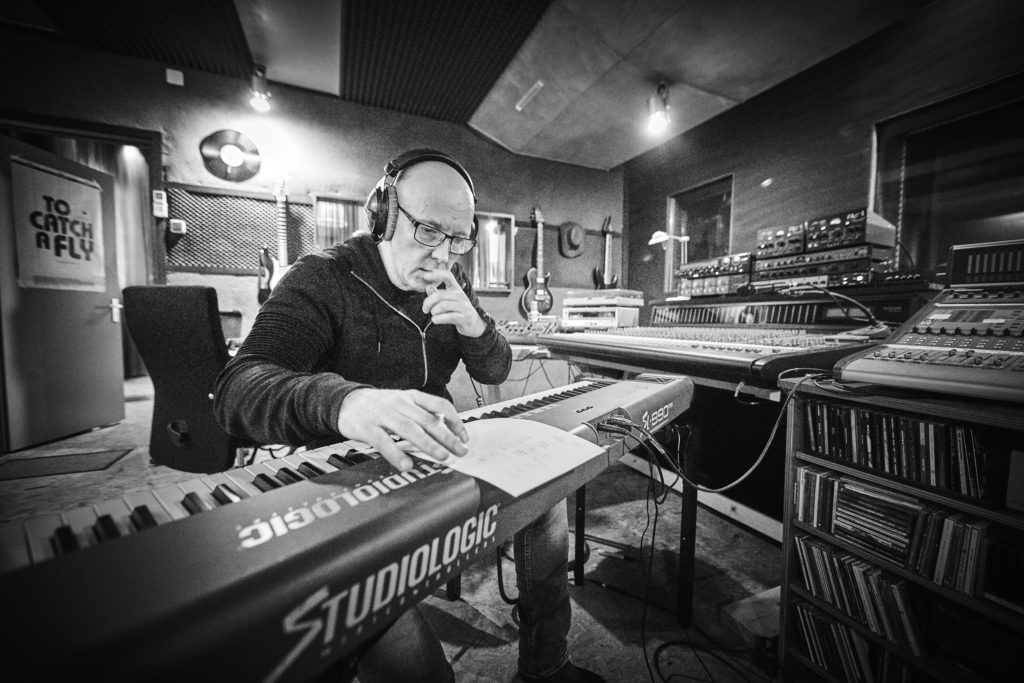 In the mean while I was also building my own company, writing books about the human nature (for instance 'The Anti-complain Book | First aid kit for nagging and wining') and introducing myself as a public speaker and teacher, doing presentations and workshops all around the Netherlands and Belgium. And that explains the relative wide gap in time between Stage 5 (2010) and Stage 6 (2018). I started my company in 2010, you see, and went operational in april 2011, so I was quite busy. 'A rolling stone gathers no moss'; no flies on me, you know, you have to keep going.
If you are curious about the other stuff I'm doing, please click here.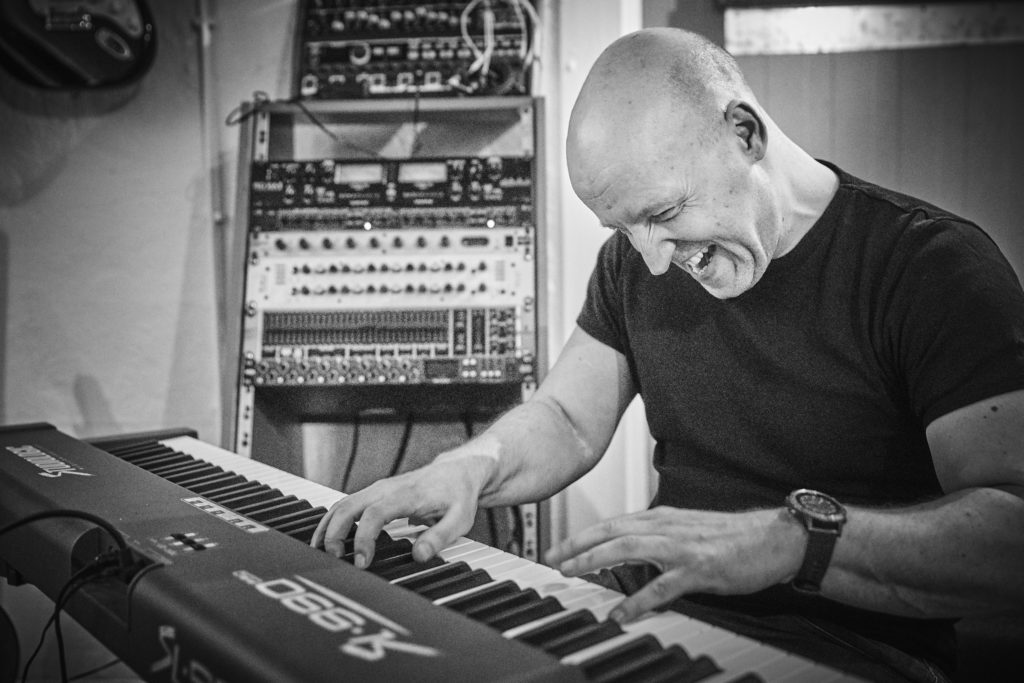 By the end of 2017 and the beginning of 2018 I had composed 32 songs and I decided that was well enough to work with. Parts 1, 2 and 3 of Stage 6 materialized in my head and gained traction. From the main package of 32 songs I recorded 24 concept working audio files to translate into sheet music (Part 1), recorded various parts of the Jazz Suite as solo pianist (Part 2) with the goal to ultimately select and record 12 compositions as acoustic jazz trio (Part 3).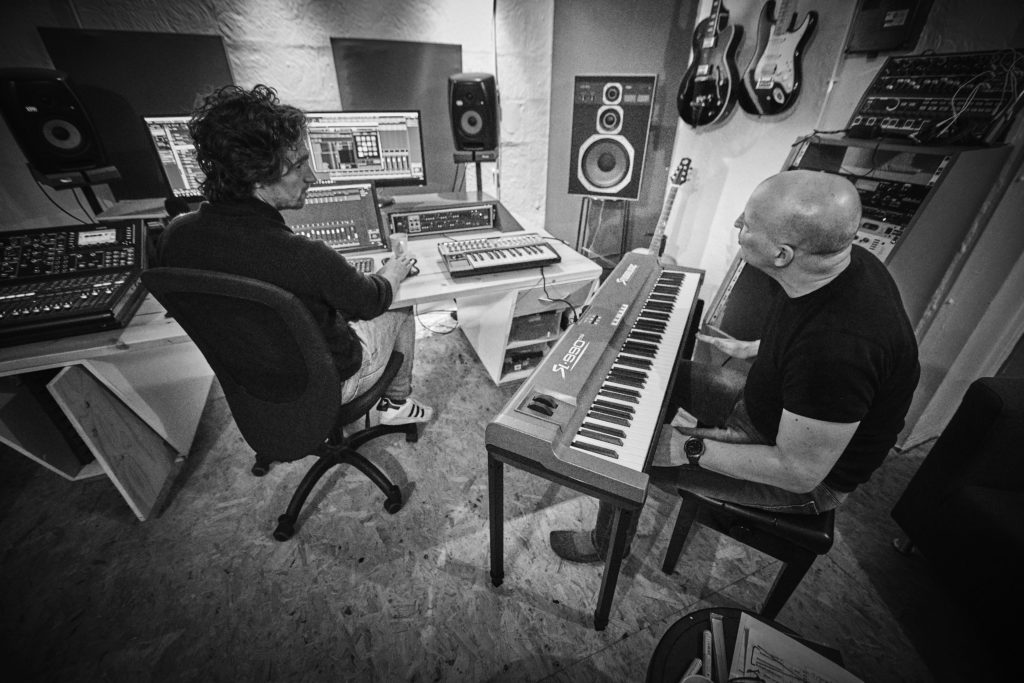 Part 1
Part 1 of Stage 6 of the NextSteps Series Projects aims to encompass the 32 compositions of the Jazz Suite Roots & Reflections and translate them into 24 concept audio files and sheet music. The recordings took place 17th to 21st of December 2018. The audio files and sheet music were subsequently finished in March 2019.
To view the original sheet music created for Stage 6 Part 3, the studio recordings as jazz trio, please go to Stage 6 Sheet Music or click here.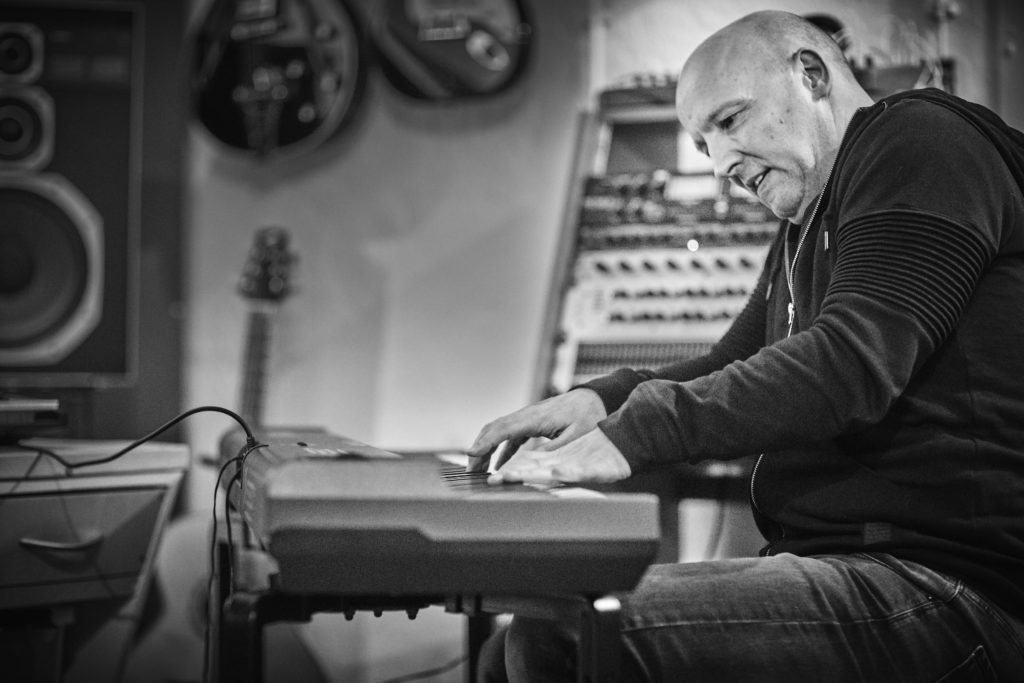 How do you compose 32 pieces of Jazz music? Well, first of all, it helps if there is always a piano in the house! I just take my place behind the keys and start playing. Whatever composition I already have, I repeat and work on. Whatever new ideas pop up into my head I play and develop. The structure evolves by playing it over and over again. You just stick to the bits and pieces you have and like and skip and forget the ones you don't.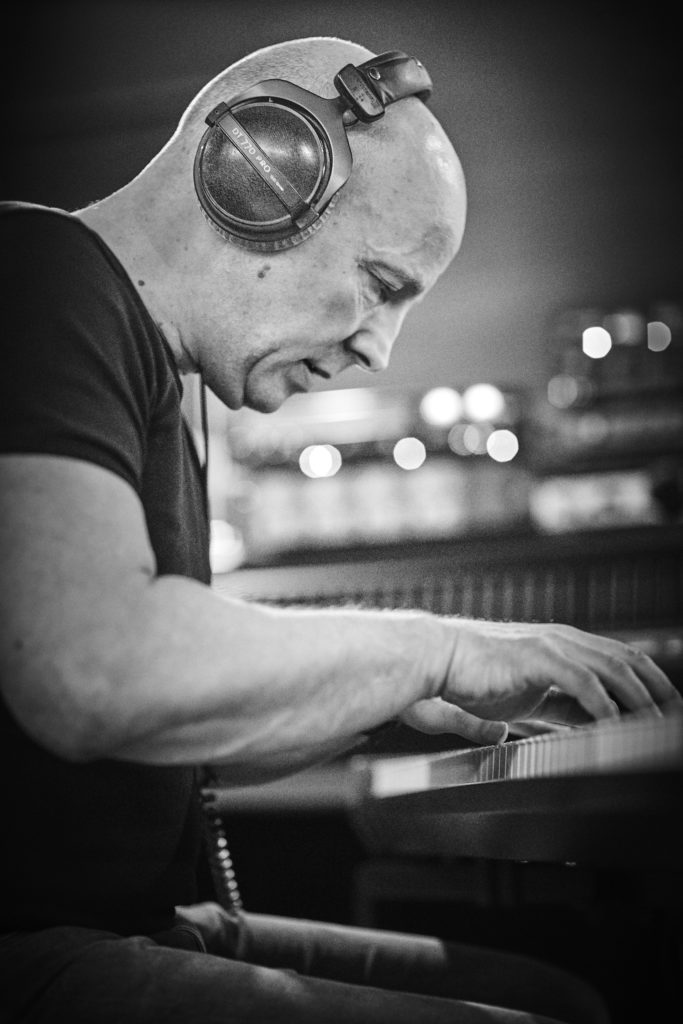 But I am a lazy pianist. Not in terms of the amount of hours I spend behind the piano — that easily mounts up tot 10 to 15 hours a week — but more in terms of writing it down. Don't get me wrong, I can read, compose, arrange and write music, but not as fast as I can read, compose, arrange and write a narrative. So I just play. I play, compose, arrange, store and remember. I dedicate each composition to memory and go on to the next. But that also means the whole Jazz Suite only exists in my head… Woops.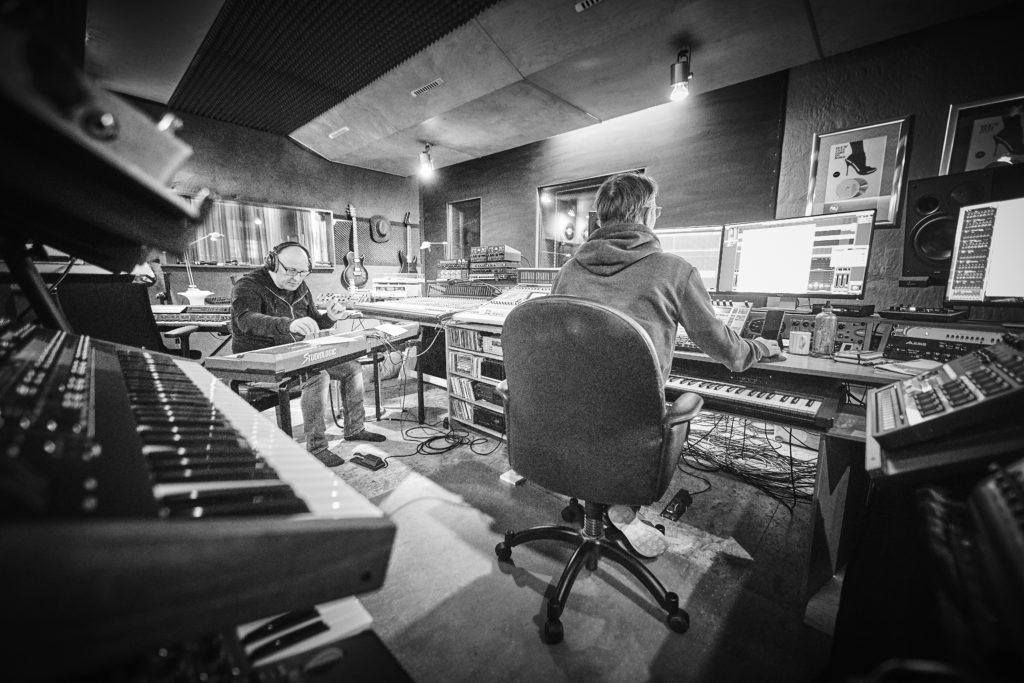 So, during all these hours and hours of working on my Jazz Suite I came to realize that my mode of operation was flawed. It had a few pretty substantial risks. Nothing was registered other than the notes, chords and scales being transferred from my short term memory to my long term memory. Unfortunately we are not able to plug some device in the back of our head and just download all the good stuff. So I had to do something. And I had to do it fast.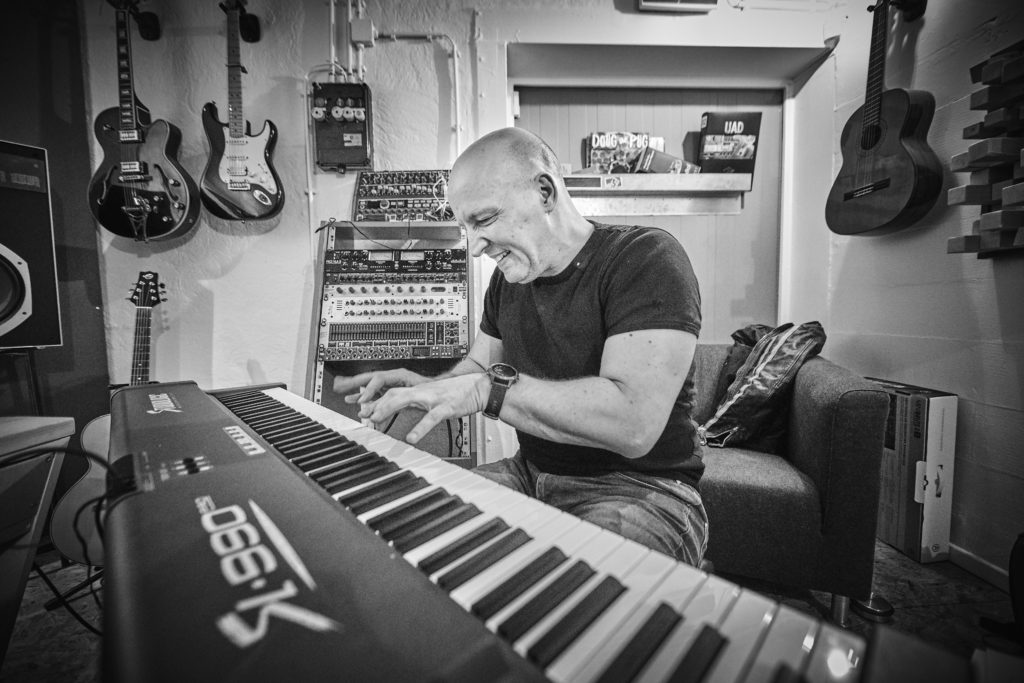 Because by the end of 2017 the compositions of the Jazz Suite started to flow together and they began to feel like 'something complete'. I started to literally repeat myself. So I kept playing and perfecting all compositions whilst contemplating a smart way to preserve everything for prosperity. Of course the solution to all that is no brainer: you just have to get your hands on a MIDI-keyboard and a computer with music software and you're good to go.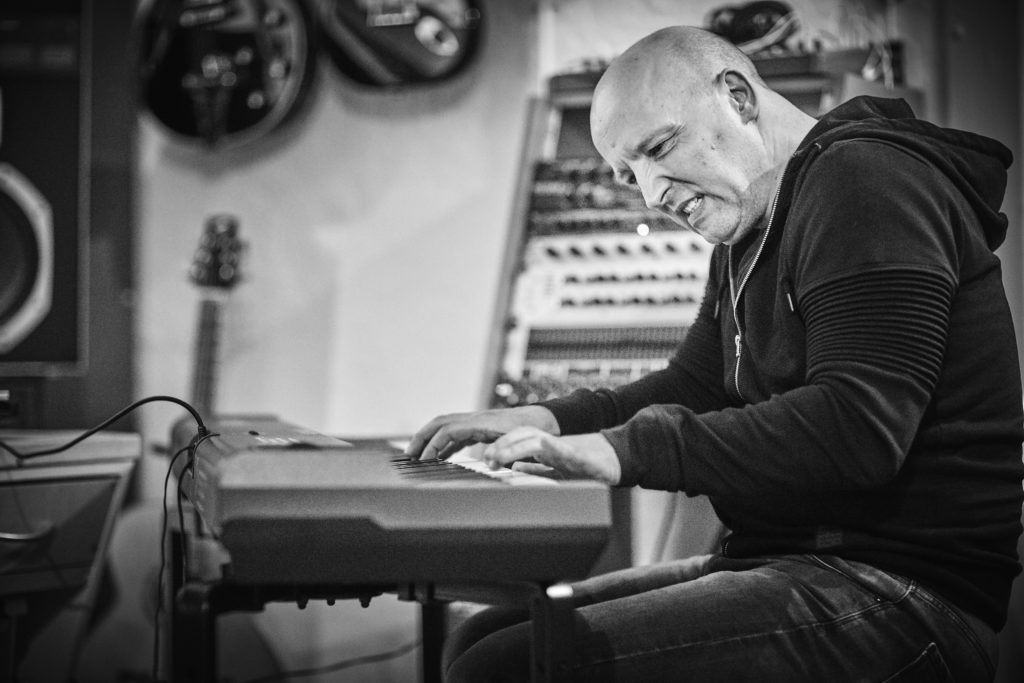 But I already told you I am a lazy pianist. I have all that top notch technical stuff in the NextSteps Projects Music Studio — a Roland Fantom G8, RD-700 and RD-800 digital piano's, a set of Yamaha HS7's studio speakers, Boss DR-3 and DR-880 drum computers, a fast PC and all the necessary software can do the trick very nicely — but as you might have discovered by checking out the other stages of the NextSteps Projects: I rather stick to what gives me the most pleasure: just playing the piano. That provides opportunities for others that love the MIDI, Cubase and other technical stuff that make up the musical world of today. That's why they invented studios and studio technicians. Let me worry about the playing whilst others worry about the technology. A perfect symbiosis, I say.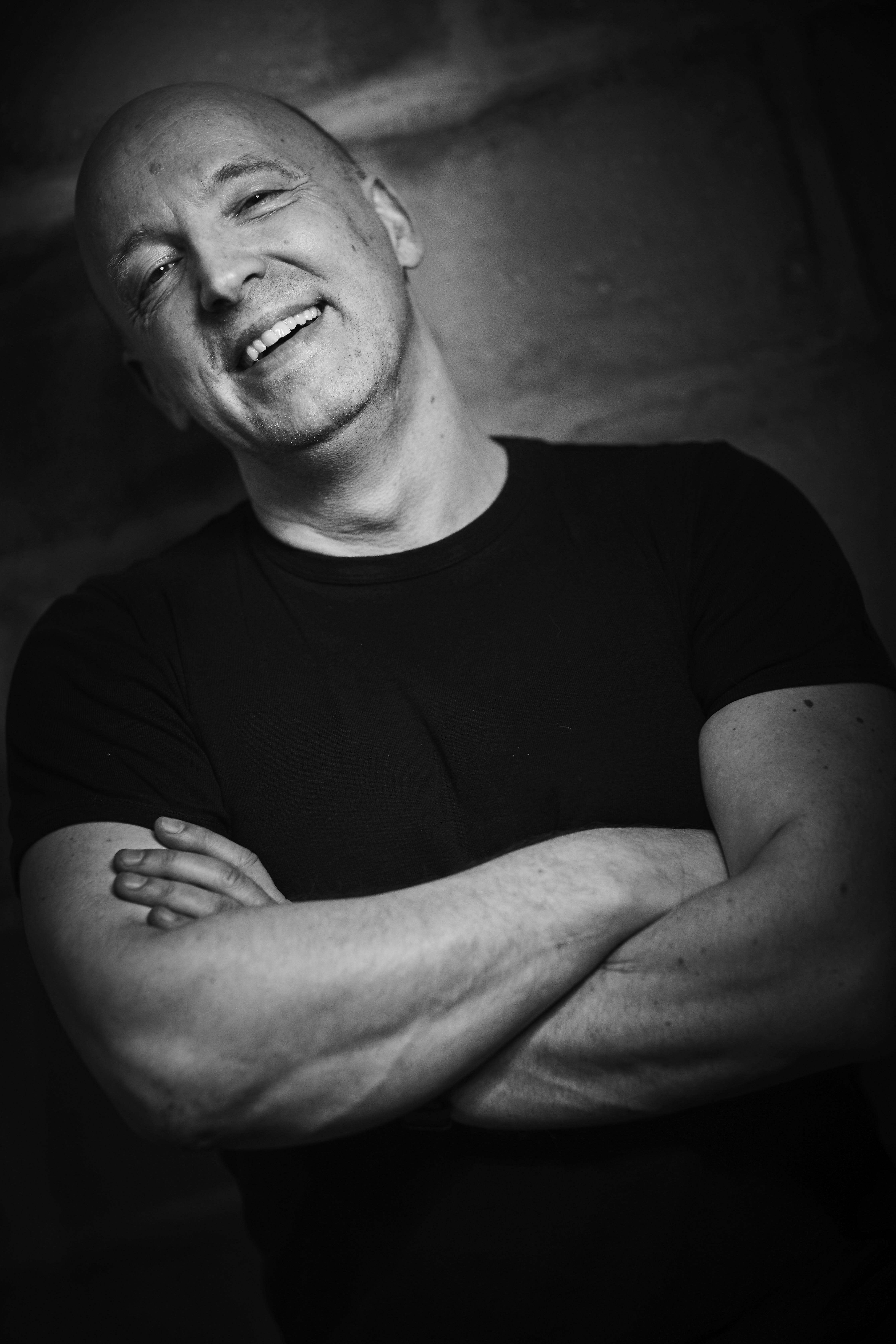 And that's the way it went. The only thing I had to do was structure the 32 compositions along two axes: my roots on the one hand (jazz and blues) and my reflections on the other (pop, classical, fusion, funk, latin). Than I had to choose wisely: which of my compositions was I going to register? I selected 24 out of the 32 and the rest is history.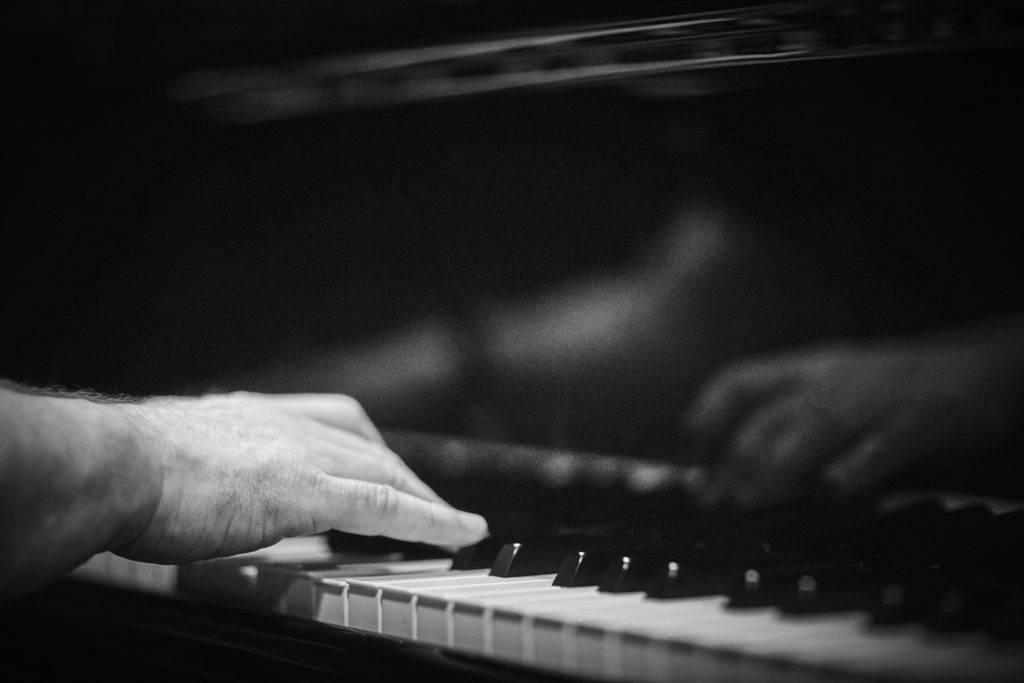 By the way, there were two reasons to create sheet music. First and foremost, I wanted to at least retain a complete registration of the piano part of my Jazz Suite. Not only other musicians can play them now but in the future I will be able to replay the work, rearrange it for, let's say, a Jazz Quintet or a Big Band. Besides that, if I was serious about Part 3 of this stage of my NextSteps Projects endeavour I had to derive sheet music for both the bass player and the drummer as well. You can't just give them a bunch of chords and a basic guide line. You have to do the works.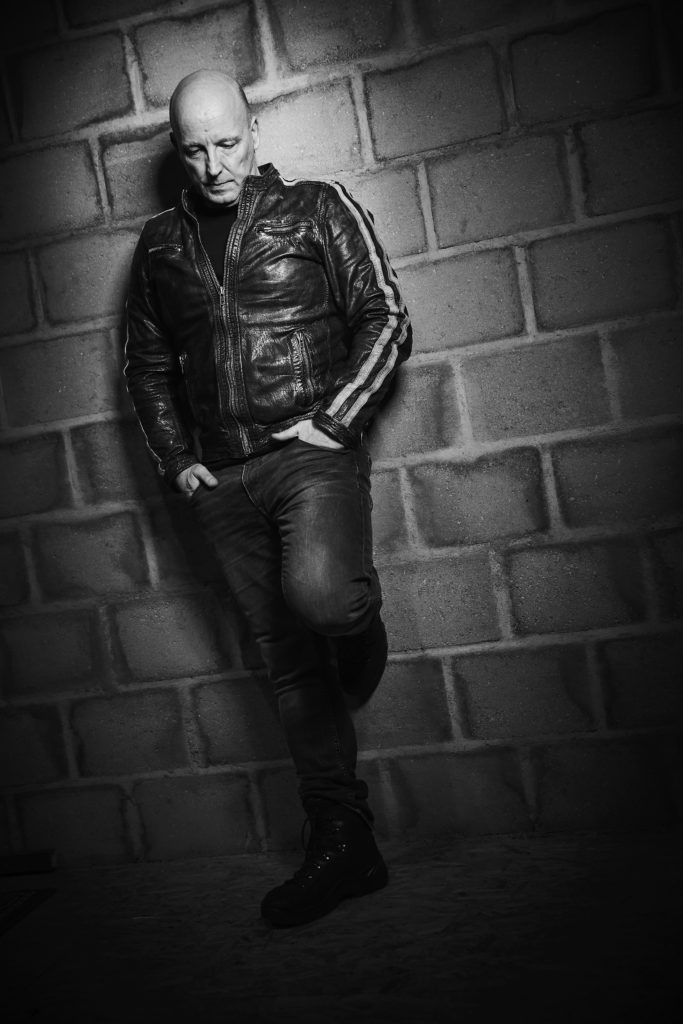 Of course, I underestimated the level of work it takes to transfer complex compositions from my human head to a lifeless computer system that only thinks in bits of ones and zeros, even though that machine was operated by living human beings. So it took way more time and effort than I thought — what else is new? — but I kept the process going, kept the pressure on, and thanks to the much appreciate help and patience of Arthur and Luuk we managed to produce 24 compositions in sheet music, and in four ways: the piano sheet, the bass sheet, the drums sheet and a 'director's sheet' with all lines together.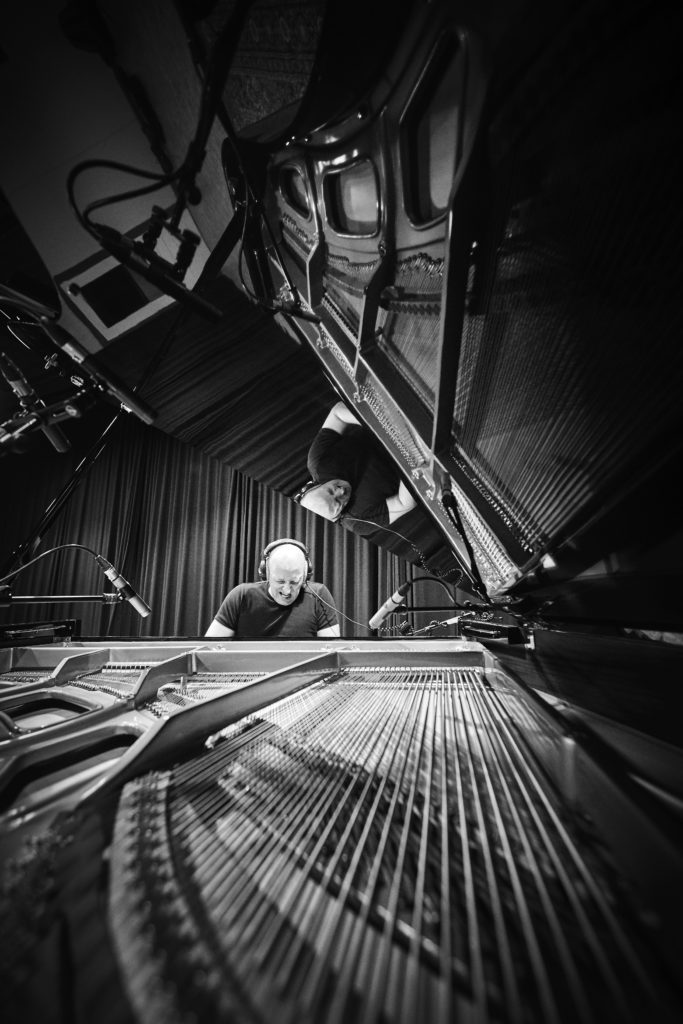 That logically implies that for every composition there is also a 'concept working audio file' which contains the digital piano music, the basic drum line and a basic bass line. It is 'basic' because it reflects the musical potential but it is a 'stupid computer' that plays it ridgidly. And let's not forget; providing both sheet music ánd an audio example of the 'musical direction' of the composition is the least you can do when you invite musicians like Eric van der Westen (on bass) and Marc Schenk (on drums) to join in on the project. The very least.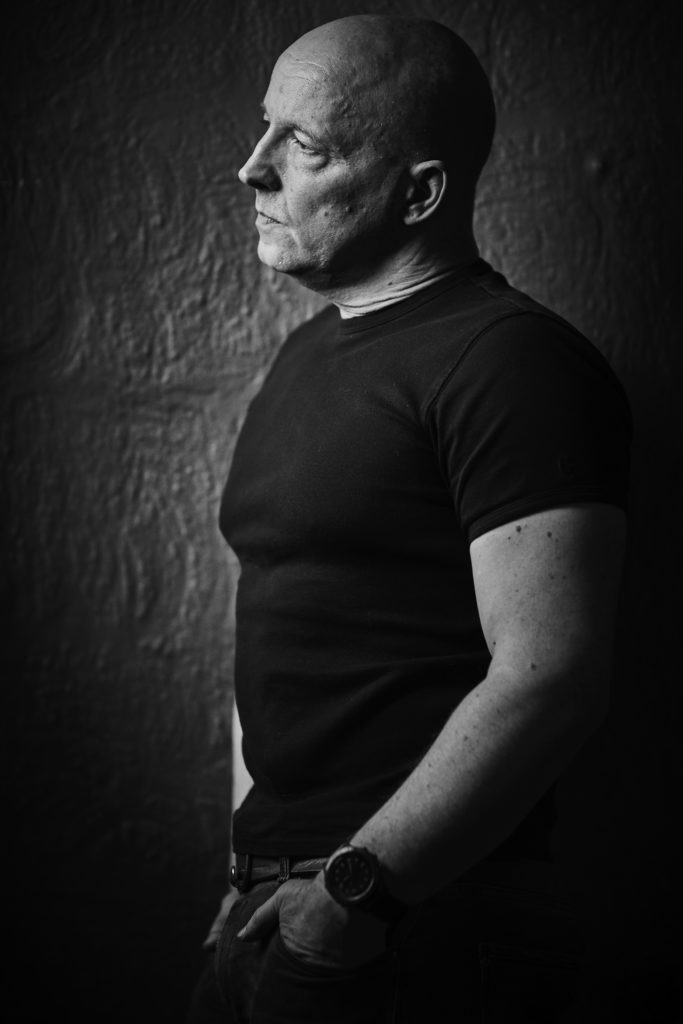 The last thing I had to do is figure out how many of these 24 compositions would be 'doable' in five studio days ánd be representative for the Jazz Suite Roots & Reflections as a whole. That number turned out to be 12 (don't ask me why). Now all I had to do was book some more studio time and record a different subset of compositions solo on a grand piano. Wanna know how that turned out? Go to Part 2. Wanna know what happens when you transfer concept working audio files and the subsequent sheet paper into acoustic jazz trio music? Go to Part 3. It's been one heck of a ride!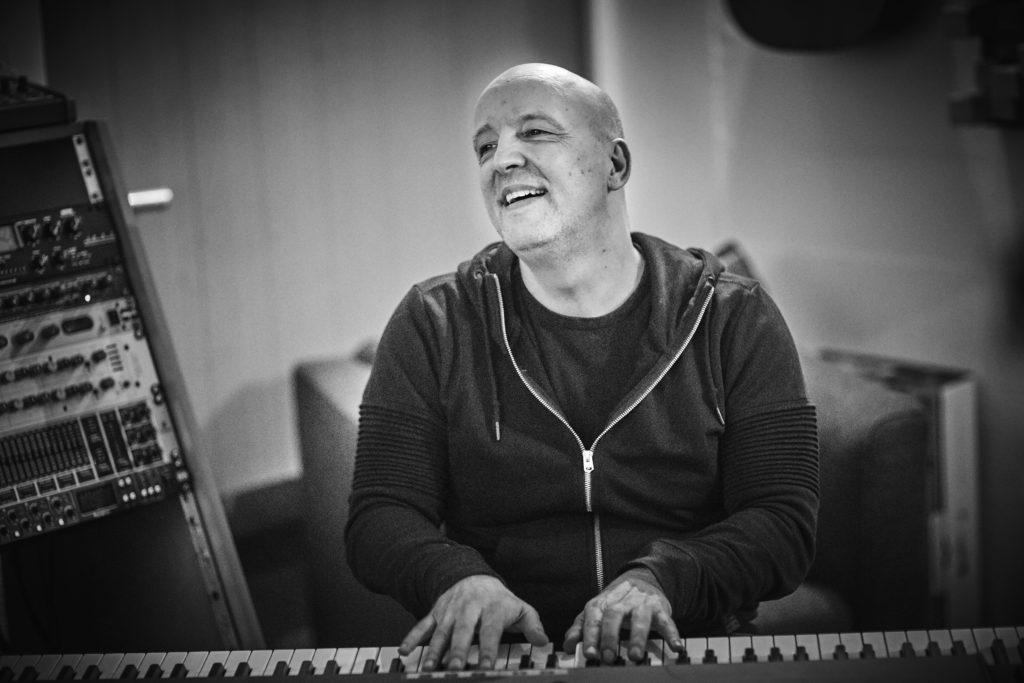 Studio-Cube
All recording sessions are done in Studio-Cube in Rossum, Gelderland, (check out their website) with many thanks to Arthur Theunissen (media composer, studio technician), Luuk Bergervoet (producer, studio technician) and Frans de Visser (designer, cameraman, editor) for their hospitality and craftmanship. Their energy and enthusiasm adds to mine!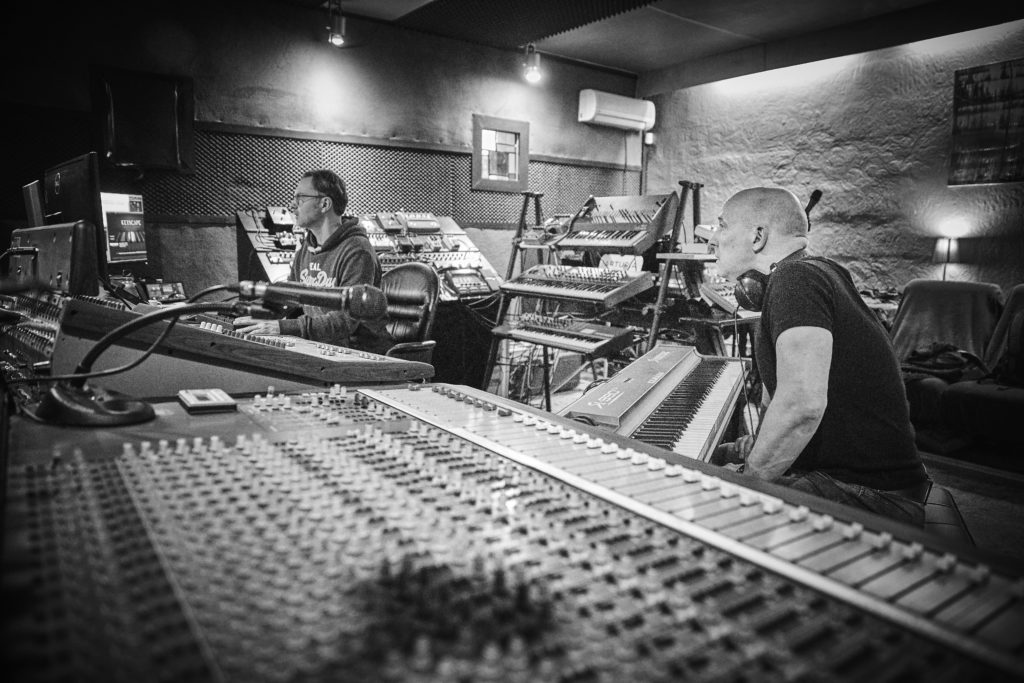 Full documentary on the NextSteps Stage Projects Stage 6
All through Stage 6 various elements of this NextSteps Project are filmed by Frans de Visser and these video recordings will eventually accumulate into a full documentary – a 'the-making-of-NextSteps Projects Stage 6', if you will — that encapsulates all the hard work, creativity, cooperation and the love of music that pours out of every vain of everybody involved.
More video material will be available by the way, such as a promo, a solo videoclip and a trio videoclip. It's going to be great. Many thanks to all in making this possible. It has been the ultimate accumulation of dreams!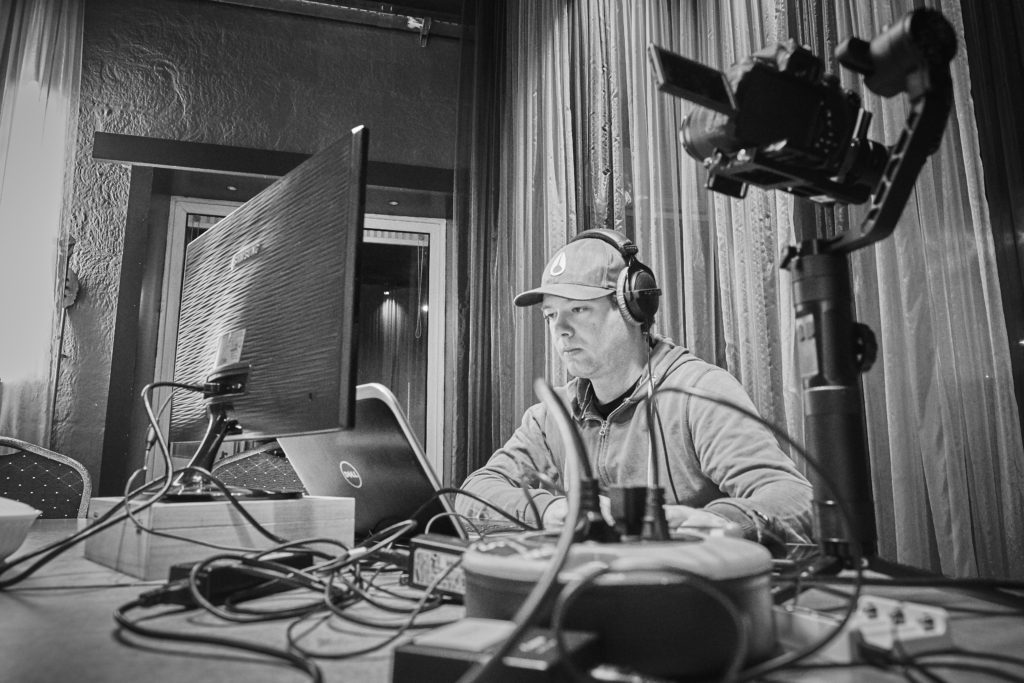 Hans Keur Photography
The black and white photo's on this website are made with dedication and passion by Photographer Hans Keur. Check out his website! He has been with me photographically since my first NextSteps Solo Project in 2000 and I am very pleased that he could find the time to capture alle the great moments in the studio and beyond. Hans, your black & white imagery matches mine all the way!
To go to Stage 6 Part 2 click here.
Thanks guys!
I'm very grateful to have worked with (1) such awesome musicians — Eric and Marc, it's been great all the way and it has been a lot of fun to be working with you guys so intensively — (2) such dedicated technicians — Arhur, Luuk and Frans, many thanks for all the hard work; I wouldn't have known what to do without you guys 'doing the background' — and (3) one hell of a photographer — Hans, thanks for being part of this journey since 2000; the results are bouncing off of every page of my website!
Special thanks
And last but certainly not least: special thanks to Yvonne Flos, my wife, friend and life companion, who puts up with me every single time I come up with yet another idea I have to do or a thought I just have to share, for all the hours and hours of playing and rehearsing on the piano, for all the listening to me talking about my endeavors fanatically and for the endless patience she shows. Yvonne, you're the best!
And this is what the triple CD jazz album looks like: