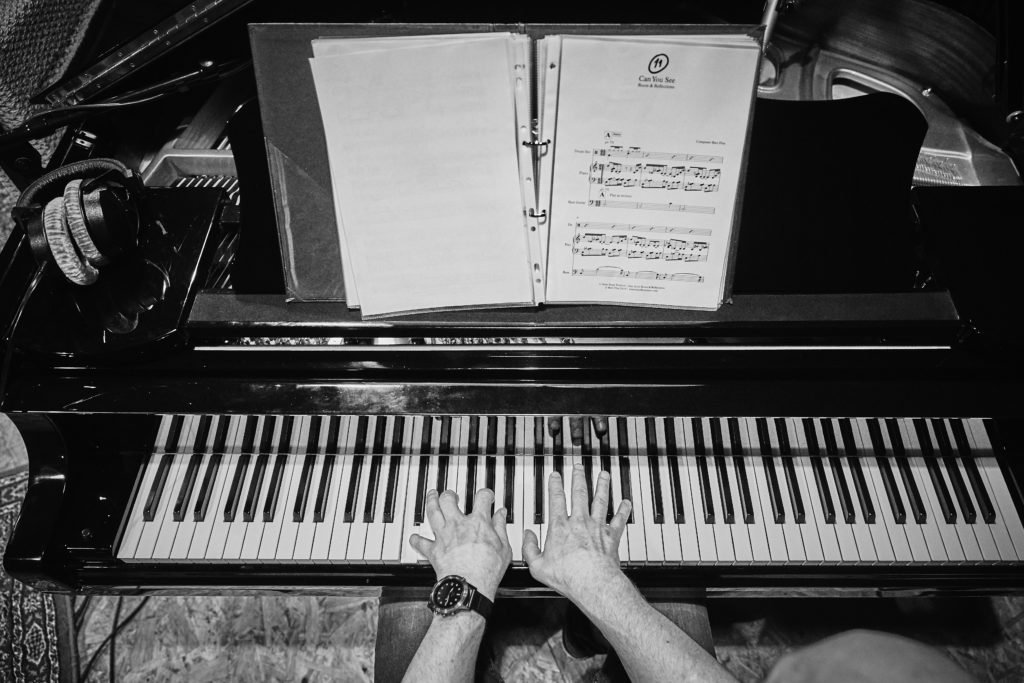 Stage 6 of the NextSteps Projects consists of three distinct parts:
Part 1a | Create Concept Digital Audio Files.
A specific set of compositions from the Jazz Suite Roots & Reflections has been recorded digitally, that is to say, I have played the piano part and the bass part separately accompanied by a standard simplified drum score applicable to the particular composition (swing, latin, fusion, ballad). To check out how that sounds click here.
Part 1b | Derive Sheet Music.
From these Concept Digital Audio Files the subsequent sheet music is derived using applicable software, thus creating four scores: piano, bass, drums and a full score, which you can find below. Now you can use the scores yourself, either by 'following them' during listening or may be even by playing it yourself.
Part 2 | Record the compositions solo.
For the solo recordings I selected a specific set of compositions to play at the grand piano. To see how that turned out click here. The sheet music however was meant to turn over to the a bass player and a drummer. Within the context of this particular music project It allowed us to dive directly into the studio recordings without any rehearsal. See part 3.
Part 3 | Record the compositions wit a jazz trio.
For the trio recordings we used the sheet music as primary guideline tot get started. But we also played around a bit with it and tweaked the compositions 'on the fly' so to speak. It was a great experience to see my music fortified by such great musicians as Eric van der Westen on bass and Marc Schenk on drums. To check out how that turned out click here.
Below you can download the sheet music of the 12 compositions as performed by Bart Flos Solo and Bart Flos Trio as part of NextSteps Projects Stage 6 Part 2 and 3.