Somewhere in 2013 — unfortunately I can't recall the exact moment or month but by logical deduction I'm pretty sure I started the whole thing in that particular year — I started working on a new Jazz Suite that I named Roots & Reflections, as part of Stage 6 of the NextSteps Series Projects.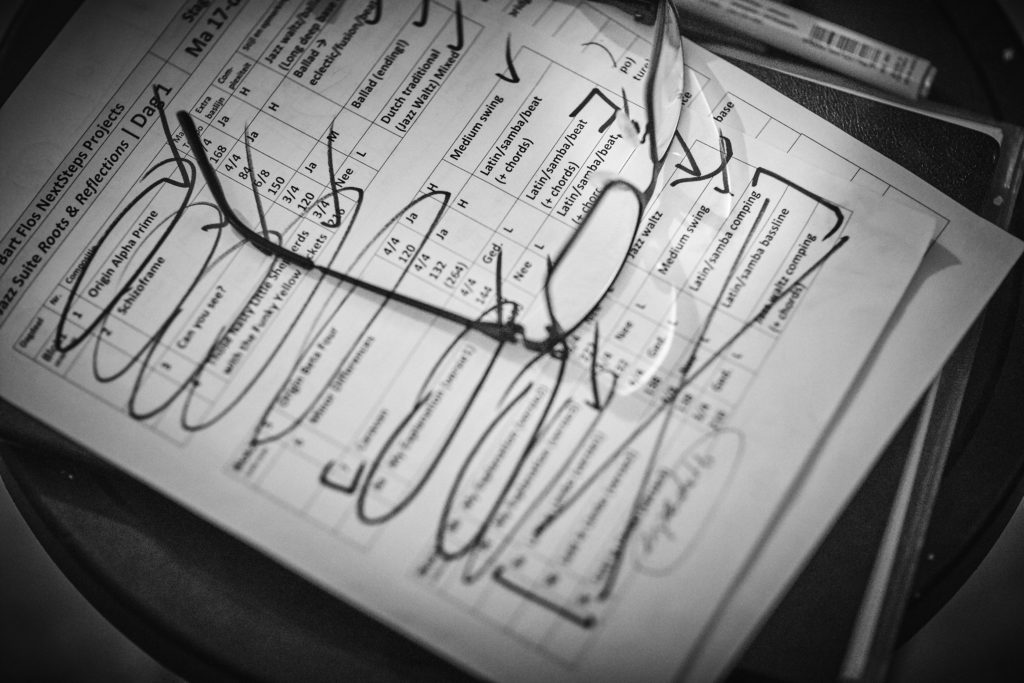 It all started with an idea floating around in my head that materialized as Origin Alpha Prime, a 6/8 piece that functions as the center point around which I have composed the rest of the Jazz Suite. In the years that followed I wrote more songs in different styles — jazz waltz, swing, latin, funk, fusion — and gradually worked my way outward from that central theme, building and expanding on my Jazz Suite.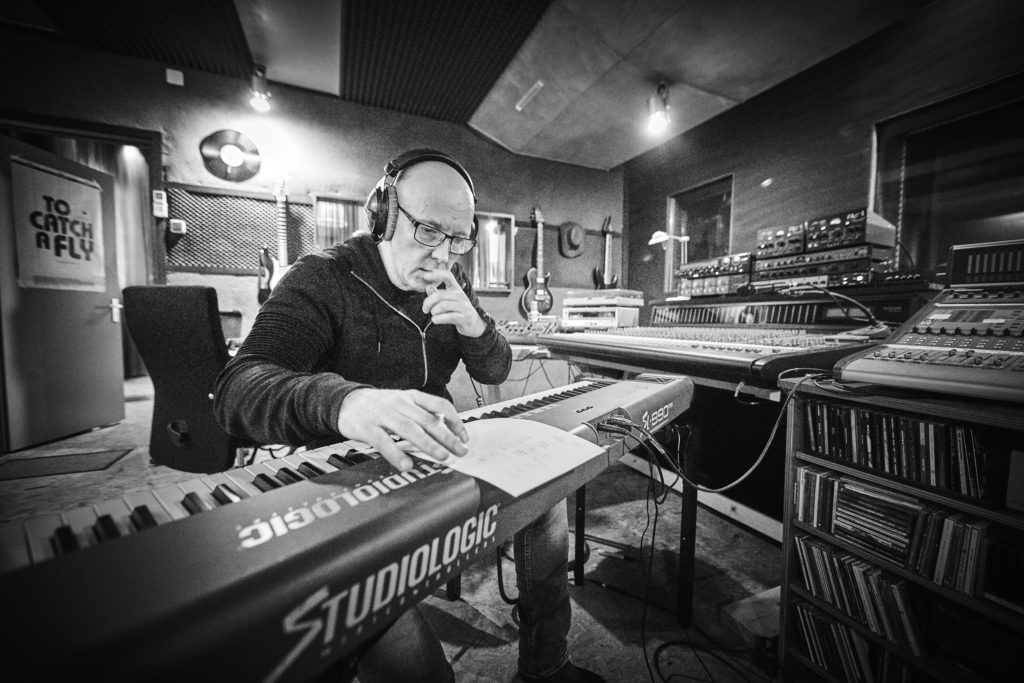 In the mean while I was also building my own company, writing books about the human nature (for instance 'The Anti-complain Book | First aid kit for nagging and wining') and introducing myself as a public speaker and teacher, doing presentations and workshops all around the Netherlands and Belgium. And that explains the relative wide gap in time between Stage 5 (2010) and Stage 6 (2018). I started my company in 2010, you see, and went operational in april 2011, so I was quite busy. 'A rolling stone gathers no moss'; no flies on me, you know, you have to keep going.
If you are curious about the other stuff I'm doing, please click here.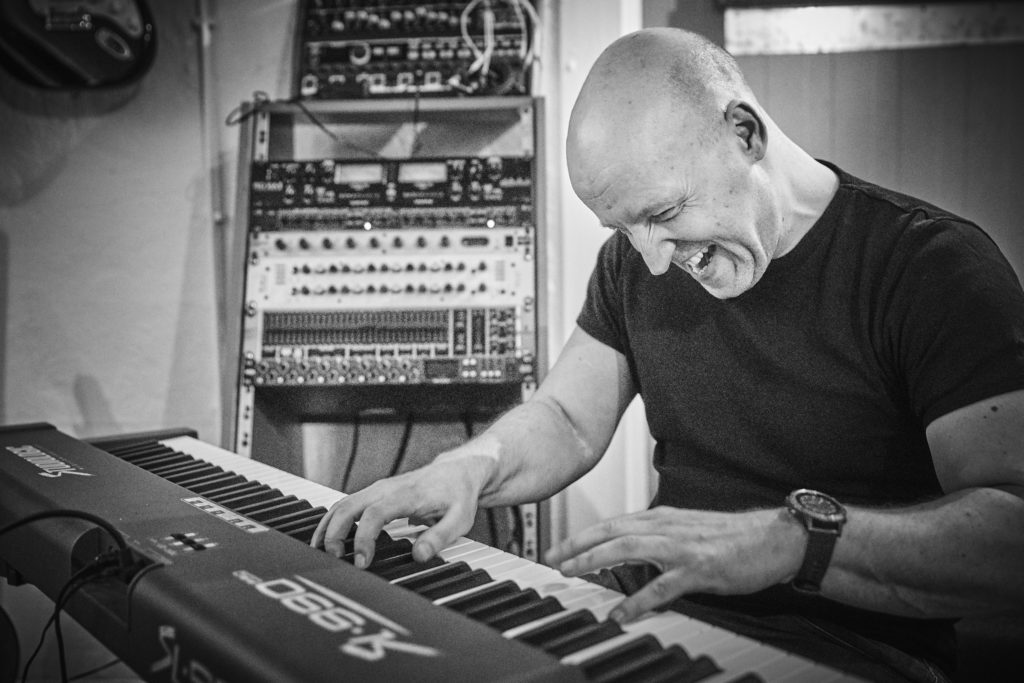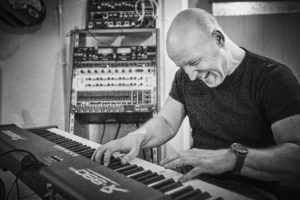 By the end of 2018 and the beginning of 2019 I had composed 32 songs and I decided that was quite enough to work with. Parts 1, 2 and 3 of Stage 6 materialized in my head and gained traction. From the main package of 32 songs I recorded 24 concept working audio files to translate into sheet music (Part 1), recorded various parts of the Jazz Suite as solo pianist (Part 2) with the goal to ultimately select and record 12 compositions as acoustic jazz trio (Part 3).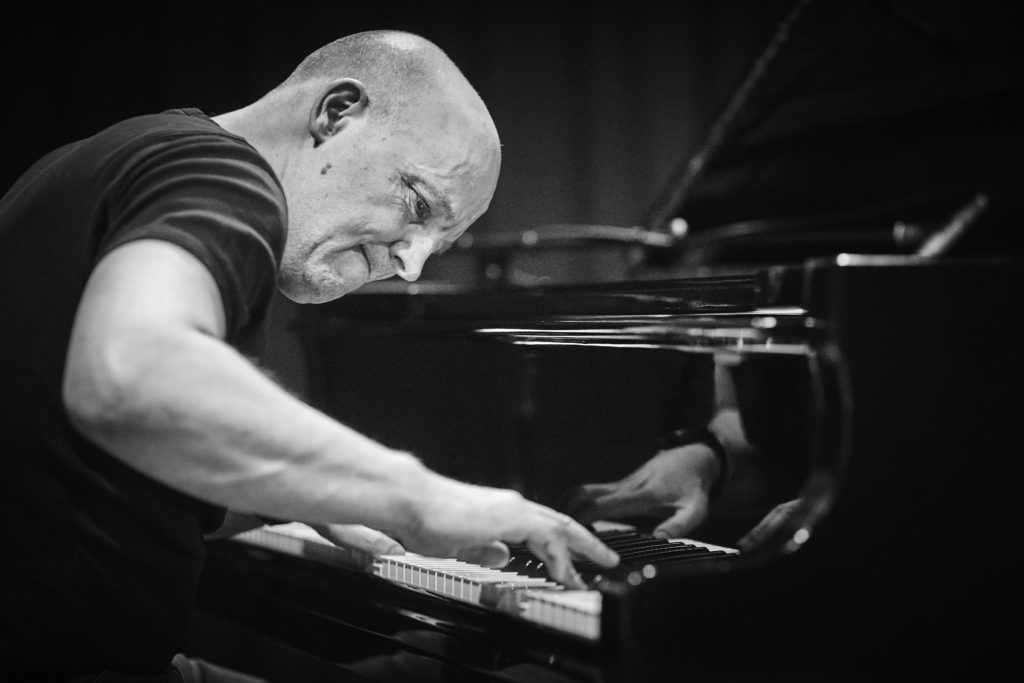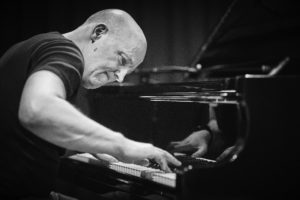 Part 3
Part 3 of Stage 6 of the NextSteps Series Projects has recorded 12 compositions of the Jazz Suite Roots & Reflections with an acoustic jazz trio with Eric van der Westen and Marc Schenk. These recordings have taken place from the 14th through the 19th of April 2019 and that was one hell of week, to be remembered for sure! We ultimately managed to reach every target as set in the initial planning, recorded all 12 compositions and thén some.
[This page is under construction. Audio and video files will be inserted here on a later date]
Studio-Cube Rossum
All recording sessions have been done in Studio-Cube in Rossum, Gelderland, (check out their website) with many thanks to Arthur Theunissen (media composer, studio technician), Luuk Bergervoet (producer, studio technician) and Frans de Visser (designer, cameraman, editor) for their hospitality and craftmanship. Their energy and enthusiasm adds to mine!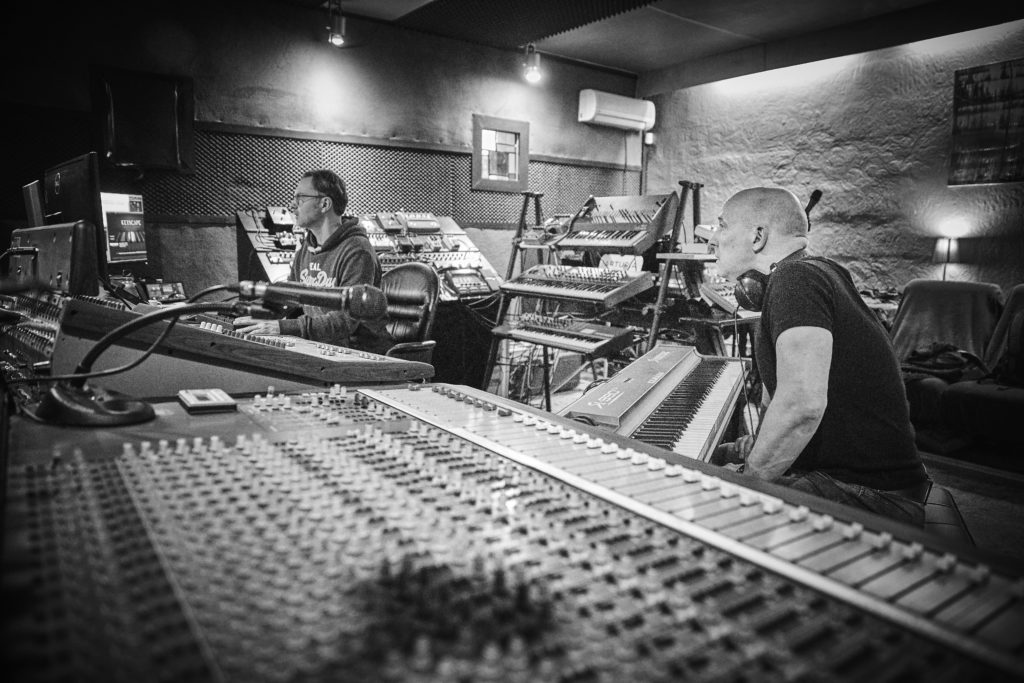 Jazz musicians Eric van der Westen (bass) en Marc Schenk (drums).
I am honoured to have played with two awesome jazz musicians: bass player Eric van der Westen and drummer Marc Schenk. Go check out their websites; their track record speaks for itself. It was great fun bringing this phase of my project together by materializing the Jazz Suite Roots & Reflections within the spirit it all started out somewhere in 2013.
We have recorded the following 12 compositions from the Jazz Suite Roots & Reflections:
All songs are composed by B. Flos unless otherwise indicated.
Origin Alpha Prime
My Explanation (Comp. B. Holiday and A. Herzog Jr, Arr. B. Flos)
Free Speech
Blue in Green (Comp. M. Davis, Arr. B. Flos)
Origin Delta South
Blues Buddies
A Slightly Purple Blue Bossa
Origin's Roots Rested
Minor Differences
Origin Beta Four
Can You See?
Schizoframe
Thanks guys!
I'm very grateful to have worked with (1) such awesome musicians — Eric and Marc, it's been great all the way and it has been a lot of fun to be working with you guys so intensively — (2) such dedicated technicians — Arhur, Luuk and Frans, many thanks for all the hard work; I wouldn't have known what to do without you guys doing the background' — and (3) one hell of a photographer — Hans, thanks for being part of this journey since 2000; the results are bouncing off of every page of my website!
Short documentary
All through Stage 6 various elements of this NextSteps Project are filmed by Frans de Visser and these video recordings will eventually accumulate into a small 'documentary' — a 'the-making-of-NextSteps Projects Stage 6', if you will –that encapsulates all the hard work, creativity, cooperation and the love of music that pours out of every vain of everybody involved. Many thanks to all in making this possible. It has been the ultimate accumulation of dreams!