NextSteps Project Stage 2: Expectations
This is the second of three solo albums released as part of NextSteps Projects Stage 2. This album contains compositions with various instruments played on one digital keyboard in different styles: jazz, blues, latin and fusion accompanied by magnificent digital drum scores that allow me to focus on the bass in my left hand and all the rest in my right. Most of the work is improvised on the spot.
For more background information about this music project click here.
Available on all streaming platforms! Go, for instance, to Spotify to checkout this album or check out the playlist below. Just click on the first track and let it run. You get a glimpse of every composition. Enjoy!
This album is also available at the following webshops:
– Greenbag.nl
– Discogs.com
– Bol.com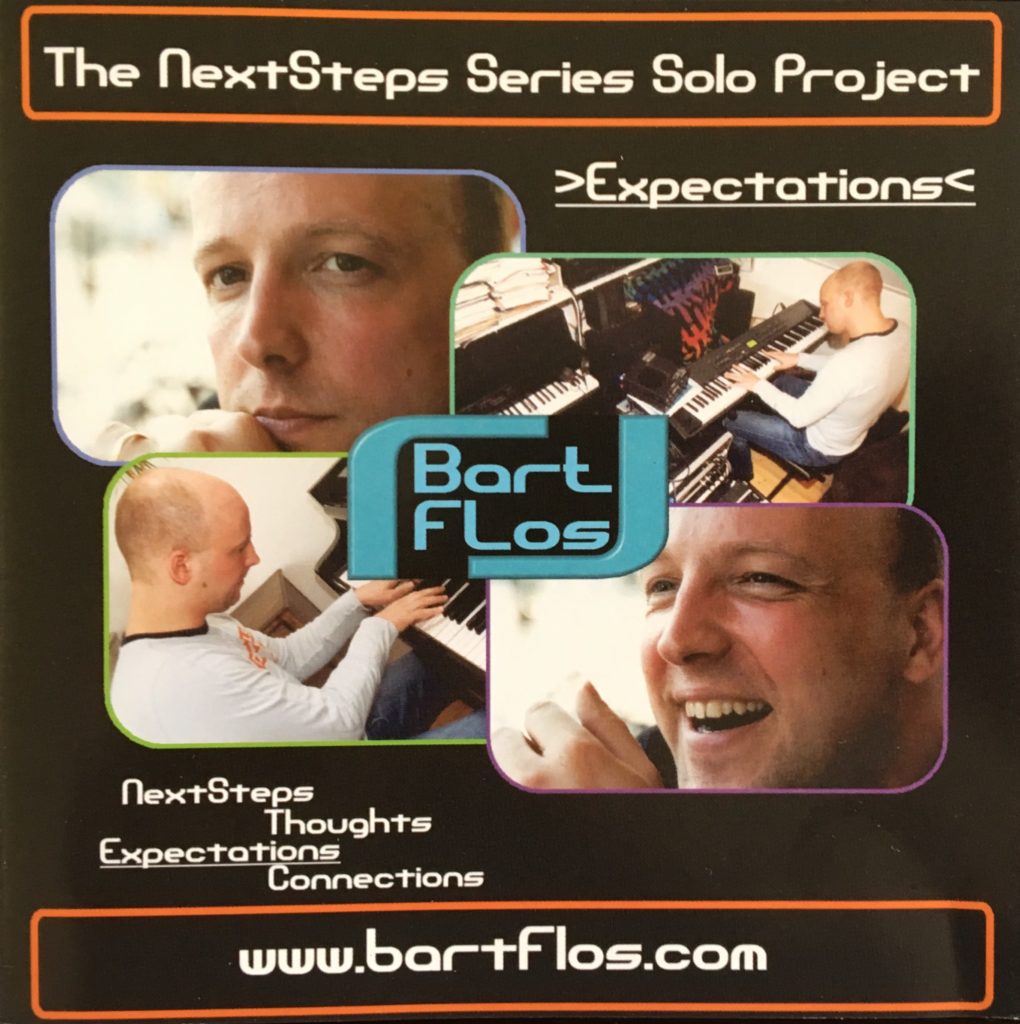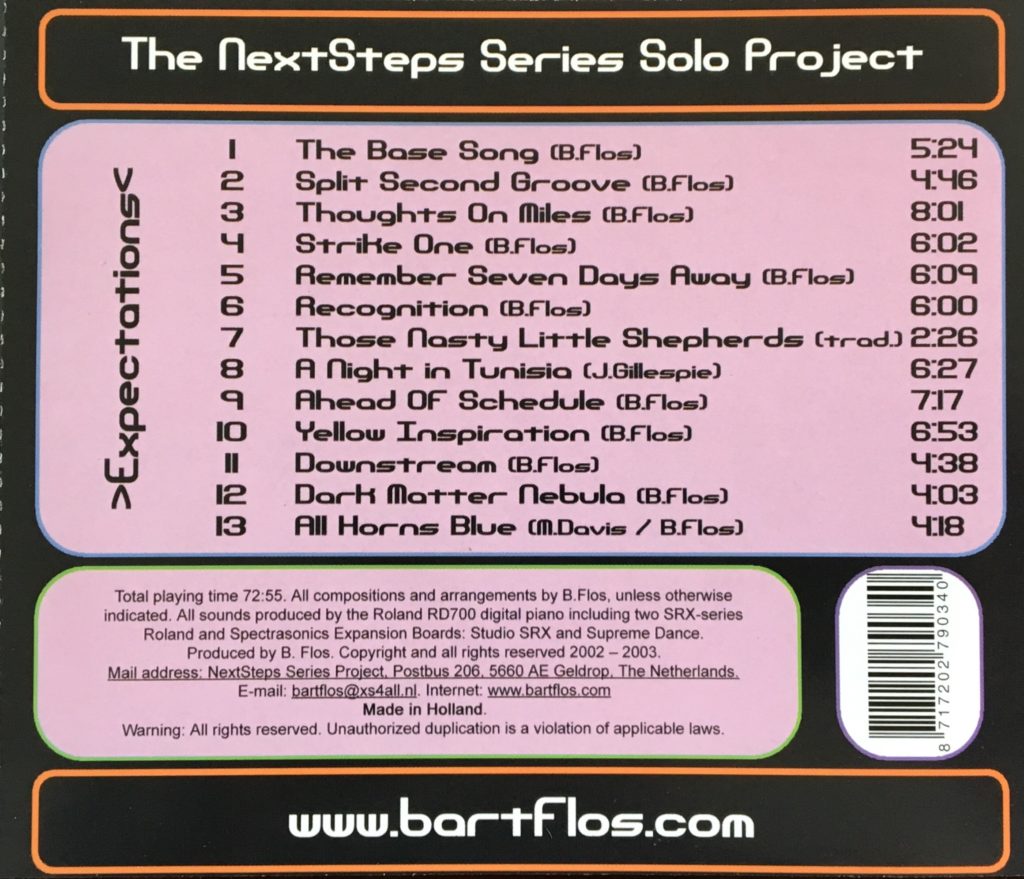 Audio track samples:
Split Second Groove:
Thoughts on Miles:
Strike One:
Those Nasty Little Shepherds:
Ahead of Schedule: